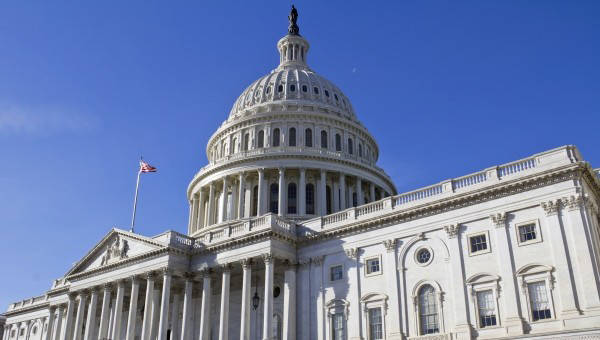 by Alan Knapp, Vice President for Advocacy NCBA CLUSA
A 2013 wrap up and a look at what is ahead for 2014 in the 113th Congress on a variety of issues that NCBA CLUSA is following and involved in closely for our members and stakeholders.
Budget & Appropriations
Congressional budget negotiators approved a two year budget deal that does not include measures that would increase taxes on cooperatives.  H.J. Res. 59, the Bipartisan Budget Act of 2013, passed the U.S. House of Representatives by a 332-94 vote and the U.S. Senate by a 64-36 vote paving its way for President Obama's signature.  The bill sets spending levels for the rest of the current fiscal year as well as 2015.  The $85 billion deal restores $62 billion in scheduled sequester cuts that were slated in fiscal years 2014 and 2015 and preserves the remaining $23 billion toward overall deficit reduction over the next ten years.
"We are delighted to hear that Congress has negotiated a bipartisan budget plan that moves us forward on setting the nation's spending levels without using tax increases that would affect cooperatives to pay for restoring cuts slated to take affect because of the sequester," said Michael Beall, president of NCBA CLUSA.  "We worked with key House and Senate leaders during these discussions and this is a testament to the work of the entire cooperative community in helping to create an environment where that discussion was left off the table this time."
The Bipartisan Budget Act caps discretionary spending in fiscal year 2014 (which lasts through September 30, 2014) at $1.012 trillion and at $1.013 in fiscal year 2015.  Without this agreement, sequestration levels would have capped spending at $967 billion in fiscal year 2014.  Under this plan, non-defense spending would increase approximately 5% during this period from about $469 billion to $492 billion.  These increases may impact the spending for many programs important to cooperatives.  Many of the offsets and revenue raised to pay for this comes from various forms of fee revenue and again not from tax revenue as some policymakers had proposed as an option early on in these negotiations.
Congress will still have to pass a continuing resolution or omnibus appropriations bill with these new budget caps for fiscal year 2014 by January 15 or the country will face another government shutdown.  NCBA CLUSA will continue to monitor and work with our sector members and other stakeholders on these developments as there are critical appropriation measures for RCDG and foreign aid contained in these bills.  Due to the very short deadline to get the 2014 spending bill approved and because of the holidays, it appears the likely course of action Congressional appropriators may take is to do a regular line by line bill for defense, homeland security, and veterans affairs spending combined with a continuing resolution for the remaining spending based on last year's totals and roll it into one large omnibus bill.  This is likely also given a number of additional and controversial policy riders attached to some of the other bills.
The budget deal also gives appropriators a running start in crafting spending bills for fiscal year 2015 which begins on October 1, 2014.  However, due to the upcoming elections next year, a short term continuing resolution lasting into a lame duck session after election day is a likely scenario.
Stay tuned.
Tax Reform
An anticipated tax reform bill coming out of the U.S. House of Representatives, that would have made the most sweeping changes to the tax code since 1986, was put on hold by House leadership late this year because of political timing as well as concerns from many Members in the Republican conference that were unsure of the affects many of the talked about reforms and changes to the code would have on various sectors of the economy.  Among these included unrelated business income tax or UBIT and last in first out and first in first out accounting measures known as LIFO and FIFO.
At the same time the House put the brakes on moving tax reform, Senate Finance Chairman Max Baucus (D-MT) released a series of discussion drafts on various topics to reform the tax code but did not schedule nor does he anticipate a markup of any of these in his committee going forward.
Going into 2014, chances for tax reform being revived remain very slim.  While House Ways & Means Chairman Representative Dave Camp (R-MI) has a year left holding his gavel due to committee chair term limits, familiarity with the tax reform he is pursuing is lacking among the rest of his conference.  It is also an election year and the number of days in session leaves little time for negotiation.  Compounding this is the recent news that Senator Baucus may be appointed by the president to be the next U.S. Ambassador to China.  While Senator Baucus announced his retirement effective at the end of the 113th Congress, this appointment could lead him to leave the Senate early.  His potential successor to the Finance Committee Chairmanship seems less interested in sweeping tax reform and they wouldn't have the established relationship with Representative Camp that Senator Baucus had.  If an overhaul to tax reform stalls, certain extensions of current tax credits may be the only major tax news coming out of Congress next year.
Despite these developments, NCBA CLUSA hopes to revive its Cooperative Finance & Tax Council in 2014 to further convene and work with its members and sector stakeholders to better educate policymakers on tax provisions and reforms that may adversely impact cooperatives.
Farm BillHouse and Senate conferees are continuing to meet to work out an agreement to move a reauthorized five year renewal of the farm bill most likely in January of next year.  The House passed a short term extension of the current farm bill prior to adjourning for the year but the Senate has indicated it is not necessary and instead will let the bill expire at the end of the year with the hopes that a deal will be struck very early next year.  There are some differences in both the House passed and Senate passed bills that will have to be reconciled in a final conference report before being sent back to both chambers for a vote.  The most notable difference and reason the bill is being delayed is the proposed level of cuts to the Supplemental Nutrition Assistance Program or SNAP.

NCBA CLUSA is continuing to monitor these developments as a number of provisions in a final conference report will impact cooperatives.  The Senate passed bill reauthorizes the Rural Cooperative Development Grant program at the previous farm bill levels of $50 million annually for years 2014-2018 while the House passed bill reduces this to $40 million annually over this time; a $50 million reduction, subject to appropriations.  The Senate version also contains an important provision in Section 3601(c) that includes a directive to the USDA to coordinate an interagency working group across all federal agencies for the purpose of supporting cooperative development.  The House version does not contain this directive.  NCBA CLUSA will continue to recommend that House conferees agree to the Senate language in any final bill.