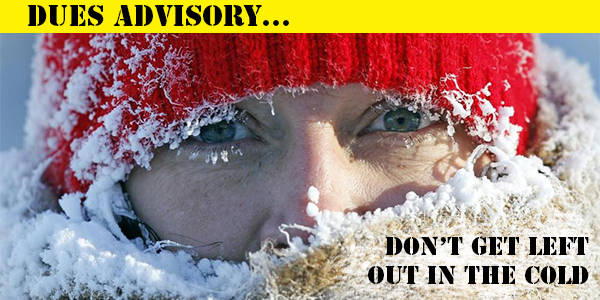 A 2014 Dues Advisory is in Effect!
We know how the Polar Vortex has affected all of our lives. Items are getting lost and misplaced and things are awry. Perhaps your dues invoice has suffered at the hands of this meteorological phenomenon and we understand the toll it has taken on us all. Have no fear, the forecast for making your payment looks sunny!
The NCBA CLUSA 2014 Membership Dues drive is in full swing. The year ahead has much potential to be a great year for cooperatives and we do not want you to miss a single minute of it! Your continued support of NCBA CLUSA is critical in our efforts to support a cooperative movement that enhances the well-being of communities around the United States.
We sent your 2014 dues invoice to you at the beginning of January. If you cannot locate it, no problem, you can request an electronic copy by emailing membership@ncbaclusa.coop.
If you have your invoice (or realize it is here somewhere), then you can renew:
• By mailing a check to NCBA CLUSA 1401 New York Ave. NW. Suite 1100 Washington, DC 20005-2160 – attn.: Membership
• Paying online via credit card at www.ncbaclusa.coop/pay (you will need your invoice number and the dollar amount due).
We are close to reaching our membership goal, but we need you to help us reach our goal – There is still time!