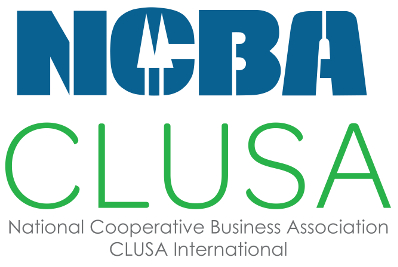 The National Cooperative Business Association CLUSA International is issuing a Call for Candidates who are interested in serving on the NCBA CLUSA Board of Directors. The NCBA CLUSA Board directs, controls, and inspires the organization.
The Board:
Brings consistent focus to the association's long-term impacts, results, purposes and future opportunities to serve the needs of members, not on operational methods of achieving those results.
Emphasizes proactive leadership in policy development; clear distinction and respect for board and management roles; collective decision making after consideration and encouragement of a diversity of viewpoints; and evaluation of organizational performance in terms of strategic and measurable results.
Assures excellence in governance through a disciplined approach based on adherence to the highest standard of ethical conduct in all aspects of its guidance, decision-making and leadership of the association.
Requests of Candidates Running for Board Election
No later than September 13, 2013 NCBA CLUSA will need the following documents from each candidate:
1.  A 250 word biographical sketch in Word format (not PDF);
2.  A high resolution headshot photo; and
3.  A letter stating why you wish to run for a Board seat.
All candidate documentation is required by September 13, 2013 so that NCBA CLUSA will be able to upload the profiles and begin the online election in early September.
The biographical sketch, photo, and letter will be included in the online electronic balloting and the CBJonline (Cooperative Business Journal Online). Bios will need to be formatted into a specified space in the CBJonline so the biography may be edited for space restrictions.
The NCBA CLUSA Board election is handled online electronically, through VoteNet, which offers a secure and cost effective platform for election services. It also reflects our deep commitment to social and environmental responsibility since online products offer a fast and efficient green alternative to the traditional expensive and time consuming paper based balloting systems.
The results of the Board election are announced at the Annual Business Meeting; and this year it will be held on November 12, 2013 in Washington, D.C.
Candidates will have access to a copy of the NCBA CLUSA membership list provided the candidate agrees that:1.  The list is used solely for their board campaigning process; and
2.  The list cannot be used for any other purpose.