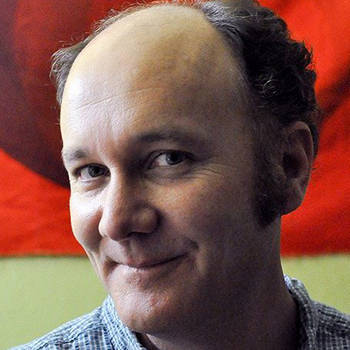 NCBA CLUSA is pleased to announce the appointment of Brian Donovan as executive director of the newly formed Austin Cooperative Business Association (ACBA). Most recently, Brian was the membership administrator and general administrator for the Inter-Cooperative Council at the University of Texas in Austin. In addition, Brian is one of the founding members of the Austin Cooperative Think Tank, the ACBA's predecessor and a driving force behind the creation of a cross-sector cooperatives group in the Austin region.
In January 2013, NCBA CLUSA and the Austin Cooperative Think Tank held the first Austin Co-op Summit. "The Summit turned out to be a fateful event indeed," said Donovan. "NCBA CLUSA's new CEO Mike Beall was there and in the closing session he proclaimed that NCBA CLUSA was here to help, and suggested it was about time for the Think Tank to be staffed up for full-time work growing the cooperative economy in our region."
Due to numerous factors, NCBA CLUSA is witnessing the development of nascent cross-sector cooperative groups across the United States including the Valley Cooperative Business Association in Western Massachusetts and the Philadelphia Area Cooperative Association in addition to the Austin Cooperative Business Association. These groups have developed organically and share a common vision of promoting cooperatives in their region. The underpinnings of these "Cooperative Business Associations" include: to raise the profile of cooperatives in the local areal; to strengthen existing cooperatives; to drive sector to sector business to cooperatives in the region; to deepen the economic impact cooperatives have in the local economy; and to be leaders in the efforts of social responsibility in their region. NCBA CLUSA believes these groups are critical to the next phase of cooperative growth in the United States. To that end, NCBA CLUSA not only sees its role as convener of these CBA's, but also has a responsibility to provide guidance, structure, resources, and leadership so that each group will have long-term success.
Reflecting on his new role Brian added, "I intend to spend the next stage of my career working for the broader cooperative movement in the Austin area and around the United States. This is a pivotal moment for Austin, Texas, the United States, and the world. I firmly believe that cooperation is the best way to share wealth and power more fairly right here and all over the U.S. I intend to rebuild our economy in a cooperative way. As you know one person cannot make a cooperative, it will take many of us to grow the cooperative economy. Together we can do a lot."Please join NCBA CLUSA in welcoming Brian Donovan as executive director of the Austin Cooperative Business Association.