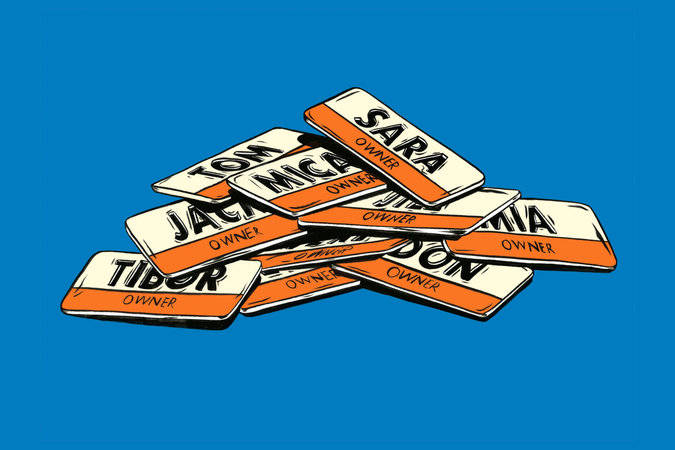 Worker co-ops are getting great traction in mainstream press lately. Many people are looking into the benefits that these types of co-ops and provided. With all the talk of income inequality currently taking place around the country, the worker co-op seems to provide an effective way to meet that challenge and provide an equitable worker-owned solution. New York Times economic reporter Shaila Dewan writes that, "Support for full-fledged co-ops has inched into the mainstream as communities have grown weary of waiting for private investors to create good jobs — or sick of watching them take jobs away. In Cleveland in 2009, hospitals and a university gave seed money to a new group of businesses, the Evergreen Cooperatives, and now contract with them for laundry, energy retrofits and fresh produce. Last month, a government commission in Wales announced that 'conventional approaches to economic development' were insufficient; it needed cooperatives." We think they're on to something…
Who Needs a Boss?
By Shaila Dewan, The New York Times
If you happen to be looking for your morning coffee near Golden Gate Park and the bright red storefront of the Arizmendi Bakery attracts your attention, congratulations. You have found what the readers of The San Francisco Bay Guardian, a local alt-weekly, deem the city's best bakery. But it has another, less obvious, distinction. Of the $3.50 you hand over for a latte (plus $2.75 for the signature sourdough croissant), not one penny ends up in the hands of a faraway investor. Nothing goes to anyone who might be tempted to sell out to a larger bakery chain or shutter the business if its quarterly sales lag.
Instead, your money will go more or less directly to its 20-odd bakers, who each make $24 an hour — more than double the national median wage for bakers. On top of that, they get health insurance, paid vacation and a share of the profits. "It's not luxury, but I can sort of afford living in San Francisco," says Edhi Rotandi, a baker at Arizmendi. He works four days a week and spends the other days with his 2-year-old son.
Arizmendi and its five sister bakeries in the Bay Area are worker-owned cooperatives, an age-old business model that has lately attracted renewed interest as a possible antidote to some of our most persistent economic ills. Most co-ops in the U.S. are smaller than Arizmendi, with around a dozen employees, but the largest, Cooperative Home Care Associates in the Bronx, has about 2,000. That's hardly the organizational structure's upper limit. In fact, Arizmendi was named for a Spanish priest and labor organizer in Basque country, José María Arizmendiarrieta. He founded what eventually became the Mondragon Corporation, now one of the region's biggest employers, with more than 60,000 members and 14 billion euro in revenue. And it's still a co-op.