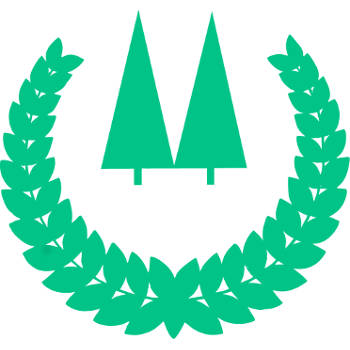 For immediate release: Thursday, November 21, 2013
(WASHINGTON)—This week the Cooperative Development Foundation named four outstanding cooperative leaders as 2014 inductees to the Cooperative Hall of Fame, the community's highest honor. The inductees include Martin Lowery, NCBA CLUSA board member and Executive Vice President of External Affairs at the National Rural Electric Cooperative Association (NRECA), Papa Sene, Senior Technical Advisor to NCBA CLUSA, Barry Silver, Executive Vice President of the National Cooperative Bank (NCB), an NCBA CLUSA member, and Harriet May, Former President and CEO of Government Employees Credit Union (GECU).
For more than three decades, Martin Lowery has been a forceful advocate for the cooperative business model, with an unshakable conviction that enabling people to empower themselves represents the best was to improve the quality of their lives.
He began with the NRECA in 1982, and since then has taken a lead role on many projects, including forming and promoting new cooperatives such as the Kauai Island Utility Cooperative – the first electric co-op in Hawaii. Lowery also played an important role in drawing together disparate groups during the creation of Touchstone Energy® Cooperatives, a brand formed in 1998 to bring individual co-ops from around the country under one banner for the first time.
He currently oversees NRECA's Cooperative Research Network (CRN), which has resulted in groups of cooperatives coming together in large research projects such as a $33.9 million Department of Energy grant for smart grid technologies. Lowery has also taken lead roles in numerous safety, education, and international arenas.
"I am humbled and extremely honored to be counted among people who have been true heroes of the cooperative movement; and I thank those who felt that I was worthy of such recognition," said Lowery. "Cooperatives empower enthusiastic self-reliance among people throughout the world. I am proud to be a small part of that global phenomenon."
Papa Sene has been serving with NCBA CLUSA for three decades, but has a life's history of accomplishments in the cooperative movement and their impact on development.
Sene grew up in Naikhar, Senegal, where cooperating was a natural way of life. Throughout his life, he shared, taught, enhanced, and finally globalized the values and practicality of cooperatives everywhere he went. He began spreading the message of cooperating in the Boy Scouts, but moved outside of scouting when he led a transformative co-op housing movement in Dakar in the 1960s. After serving as the head of accounting for a regional cooperative through the Senegalese government, Sene went back to school to learn more about cooperative business at The National School for Applied Economics (where he began to teach as soon as he graduated), continuing his education with a doctoral dissertation in Paris.
Sene began with CLUSA as a consultant, eventually leading the design of the "CLUSA Approach," a method which has been used across sectors and around the world. This approach has since been applied to natural resource management, community health, and governance strengthening. During his 30 years with NCBA CLUSA, Sene has been recognized by USAID and the World Bank for his achievements. He has also written several books and received numerous awards.
"This news comes as a recognition of all the CLUSA project teams I have been part of or supported during the past 30 years throughout the Africa region.I am proud to be part of our organization," said Sene.
For over 33 years, Barry Silver has worked at the National Cooperative Bank serving in various capacities and leadership positions. He began his career as a Peace Corps volunteer before serving in the U.S. army. After he was honorably discharged from the Army, he attended American University where he received a Master's Degree in Business.
In 1980, Silver began working for the National Cooperative Bank and is currently the longest tenured employee. He has helped thousands of cooperatives obtain financing to be successful and was a major force in creating the NCBA CLUSA Annual Purchasing Cooperatives Conference, leading him to be honored with the NCBA CLUSA "Honored Cooperator Award" in 2005. It was Silver's passion for education of the cooperative model that led to NCB's Co-op 100 list – a list which sparked the International Cooperative Alliance's Global 300 report.
Over the years, he has served in numerous volunteer positions and has expanded his work internationally. From 2005-2009, Silver worked on a multi-billion dollar project for the World Bank in China – working to create new co-ops by educating leaders about cooperatives in the agricultural sector. Silver's work has continued across many cooperative sectors and organizations.
Also slated for induction is Harriet May, Former President and CEO of Government Employees Credit Union (GECU). Harriet began her credit union career as a teller nearly 40 years a go, and has risen to become the CEO of GECU the largest credit union (and financial institution) in her native El Paso, Texas. She has been a standout cooperative leader at the state, national, and international levels.
May led the charge to make home ownership available to lower income, minority members of her west Texas community by helping to establish an Affordable Housing Credit Union Service Organization. The CUSO's results have been dramatic, yielding over 732 workshops, 10,700 participants, 16,200 first-time savings accounts opened, 8,600 families provided housing counseling, 73,372 tax returns prepared free under the Volunteer Income Tax Assistance (VITA) program, $8 million in total down payment assistance, and $23 million in total mortgage loans. She was an innovator in the area of financial literacy (she even participated in a panel discussion with the President of the United States) and she worked across the border with Mexican officials in order to put in place a system of affordable remittance services.The Credit Union National Association (CUNA) has looked to May in the past to valiantly defend the tax status of the US credit union movement. May retired in March 2012 and has been the recipient of the highest honors of individual achievement from both the US and international credit union movements including the Herb Wagner Memorial Award for Individual Achievement and the World Council of Credit Unions Distinguished Service Award.The Cooperative Hall of Fame is administered by the Cooperative Development Foundation (CDF), the 501(c)(3) non-profit affiliate of the National Cooperative Business Association CLUSA International (NCBACLUSA). Nominations are received annually from throughout the cooperative community, with the final selection made by the NCBA CLUSA Board of Directors on the recommendations of a selection committee of national cooperative leaders. The Cooperative Hall of Fame gallery is on display in NCBA CLUSA's offices in Washington, DC and it also can be visited on the web at www.heroes.coop.The National Cooperative Business Association CLUSA International (NCBA CLUSA) is the apex association for cooperative businesses in the United States and an international development organization. NCBA CLUSA provides cross-sector education, support, and advocacy that helps co-ops thrive. For nearly 100 years NCBA CLUSA has sought to advance and protect cooperative enterprises, highlighting the impact that cooperatives in bettering the lives of individuals and families. In the last 60 years, NCBA CLUSA has grown its international development portfolio to over $34 million of active programs in 15 countries.

###