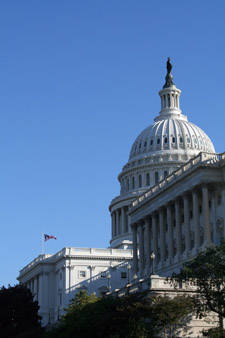 By R.L. Condra, Vice President for Advocacy, NCBA CLUSA
Congress returns next week from summer recess with a lot on its legislative plate including important fiscal deadlines that expire in September and October. Congress will need to pass a short term "continuing resolution" by September 30 to keep the federal government from shutting down. This is due to not being able to pass one of the 12 appropriation bills that fund our government. Another deadline, and one that is vital to our government and economy, is the need to raise the debt limit that will cap in October. The White House will have to work out a deal with Republicans on increasing the debt limit in exchange for their demands on spending cuts and changes to "Obamacare."
Additionally, there are major pieces of legislation that Congress will have to tackle such as passing a farm bill that will expire by the end of September, an immigration reform bill and comprehensive tax reform. CEO's and executives in the business and financial industries including many cooperative sectors are anxiously waiting to see how Congress addresses tax reform when they plan to release bill drafts this fall.
While there are important domestic responsibilities that need to be addressed, the situation in Syria will be the focus when the Congressional session begins next week. For September, the House has only nine working days and the Senate has 16 to accomplish their legislative requirements. How will they do this in such a short time?
A senior Senate aide provided a breakdown of the priorities for the next few weeks. The aide said, "We will have to address the situation in Syria, then take care of our fiscal responsibilities such as appropriation bills and the debt ceiling. Once we have our fiscal house in order, we will be able to focus on issues such as immigration reform and other domestic issues."
The National Cooperative Business Association CLUSA International (NCBA CLUSA) is the apex association for cooperative businesses in the United States and an international development organization. NCBA CLUSA provides cross-sector education, support, and advocacy that helps co-ops thrive. For nearly 100 years NCBA CLUSA has sought to advance and protect cooperative enterprises, highlighting the impact that cooperatives in bettering the lives of individuals and families. In the last 60 years, NCBA CLUSA has grown its international development portfolio to over $34 million of active programs in 15 countries.