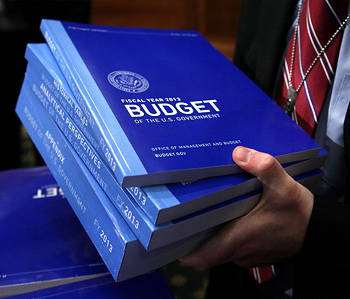 By R.L. Condra, Vice President of Advocacy, NCBA CLUSA
Every year, Congress is responsible for passing appropriations bills to keep the U.S. government operating. These 12 bills which fund everything from highways, education, national parks to the Department of Agriculture Rural Cooperative Development Grant program depend on this process require passage by September 30 of each year to keep the government from shutting down. As in previous years, Congress is not close to passing these bills. This comes on the news of the House's failure to pass the Transportation and Housing funding bill the week before Congress went on its six week August recess.
Of the 12 funding bills, the House of Representatives has passed four bills and the Senate has passed zero. When Congress returns from its August break on September 9, they will have nine working days left to finish the bills, which at this point, would be almost impossible. What does this mean to the average Joe? In the past, when Congress has not been able to finish their work, they would pass a temporary fix called a continuing resolution (also known as a "CR"). The continuing resolution allows the government to operate at the previous year's funding levels until Congress is able to pass the current appropriation bills.
It is uncertain if this Congress will be able to pass a continuing resolution due to their disagreements on spending levels and the debt ceiling. This could lead to a government shutdown that would affect all cooperators and would be the lead story on the nightly news. According to an article by the National Journal, Senate Majority Leader Harry Reid (D-NV) was asked whether he thinks Senate Democrats and Republicans could agree on a continuing resolution by the end of the fiscal year on September 30, Reid declined to prognosticate.
"Time will only tell. We'll see," he said, adding later that Democrats will not negotiate on the debt ceiling, which he argued is what the Republicans want.
"We're not negotiating what we're going to do," Reid said. "The president said he will not negotiate on the debt ceiling, OK? That's what these guys are out here talking about."
Stay tuned to CBJonline for updates on the appropriations process. Also, please join us on Wednesday, September 18, 2013 for NCBA CLUSA's monthly Legislative and Advocacy Update webinar featuring our Capitol Hill experts as they discuss cooperative legislative matters and current issues in Washington.