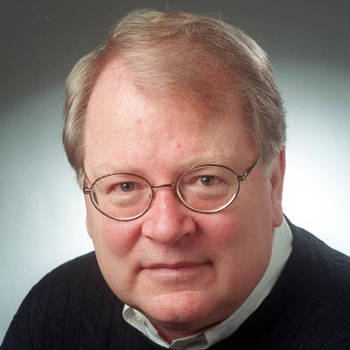 Dr. Michael Cook a 2012 Cooperative Hall of Fame inductee, will be featured in a live stream colloquium on "The Design Principles: Ultimate and Proximate Causations in Food and Agriculture" on Monday, October 7, 2013 from 12:00 p.m. to 1:30 p.m., Eastern.
Colloquium Abstract: Wilson, Ostrom, and Cox (WOC) (JEBO-2013) extend the applicability of Ostrom's 1990 Common-pool resources CPR core design principles to a wider range of groups seeking to improve organizational efficacy. This paper applies the WOC logic to a set of "design principles" embedded in the "California Plan" developed by Aaron Sapiro in the post WWI agricultural depression period. In the 1920s California Plan, eight design elements were utilized to organize farmers/ranchers/producers owned institutions and remain fundamental building blocks in the economic organization of producer owned and controlled "marketing cooperatives." The basic elements of the Sapiro plan are described and analyzed incorporating an organizational design framework. Comparative generalizations result. Additionally the paper traces the evolution of the Sapiro elements derived from traditional forms of producer collaboration especially the English Rochdale Principles of the mid 1840s and the German Raiffeisen Principles of the 1850s. Insights are drawn as to the compatibility and additively of the Ostrom and Sapiro organizational design principles for agricultural producers in today's volatile socio-economic environment in both the industrialized and emerging economies.
Bio: Michael L. Cook is the Robert D. Partridge Endowed Professor in Organization Economics in the Division of Applied Social Sciences at the University of Missouri-Columbia. His research activities include work in more than 50 countries and 100 published works. Dr. Cook is a member of the core faculty of the Agribusiness Research Institute (ARI), and a Senior Fellow with the Contracting and Organizations Research Institute (CORI) at MU. His primary research addresses the ownership costs of vaguely defined property rights in patron-owned and controlled enterprises. Michael's greatest interest is in helping develop a global network of scholars and practitioners with interest in understanding the strengths and challenges that patron-owned organizations confront. This interest allows him to travel the world to conduct and share comparative studies regarding how the institutions of collective action lead to improvement of the socio-economic well-being of their patron-members. He received his Ph.D. from the University of Wisconsin. He also served for 12 years in senior management positions with three global enterprises, two of them cooperatives, and has occupied board positions with numerous cooperatives, subsidiaries, and associations. In May 2012, Cook was inducted into the Cooperative Hall of Fame at the National Press Club, Washington, DC. See also http://cafnrnews.com/2012/10/mizzou-globetrotter/.