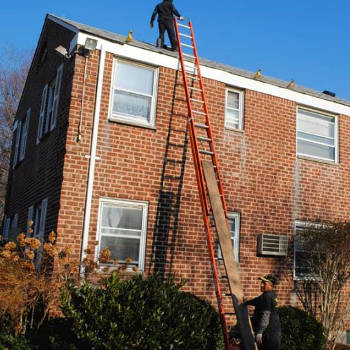 By R. L. Condra, Vice President for Advocacy, NCBA CLUSA
Last month, Congressman Steve Israel (D-NY) along with 13 other lawmakers introduced a bipartisan supported bill to make housing cooperatives eligible for the Federal Emergency Management Agency's (FEMA) disaster assistance funding program. Due to the devastation of Hurricane Sandy to many housing cooperatives in the New York and New Jersey areas, we have learned that FEMA recognizes housing cooperatives and condo associations as "business associations" and does not provide disaster assistance as they do for other types of housing such as single-family homes.
NCBA CLUSA is working with Congressman Israel's office and other members of Congress to pass legislation to change this oversight. This issue has recently caught the attention of national media outlets such as The New York Times and The Washington Post. Additionally, the issue has gained support from two powerful U.S. Senators. On August 1, Senator Chuck Schumer (D-NY) and Kirsten Gillibrand (D-NY) introduced a companion bill to the House of Representative's bill.
Read the full Washington Post article
The FEMA issue was featured in an August 16 Washington Post real estate column titled "House Lawyer: In seeking storm relief, condos and co-ops find not all homeowners are equal." The writer, Benny Kass, makes the point that the misclassification of housing cooperatives by FEMA not only neglects Hurricane Sandy victims, but also affects housing cooperatives in Washington, D.C and other cities across the country when future disasters occur.
Mr. Kass writes, "The storm impacted the Washington area, but fortunately we did not experience the extent of damage and destruction that took place in the Northeast. This does not mean, of course, that those of us who live in this area should be complacent. There are countless condominium and cooperative associations in our area, and they could face the same issues if a storm strikes us more directly next time."
In the Post article, Congressman Israel explains the need for a better understanding from FEMA on the cooperative model, "A storm does not discriminate where it hits," Israel said, "and FEMA should not be discriminating what type of homeowners it helps. It seems clear that FEMA's policy is the result of not understanding the role of co-ops and condos in our community."To learn more about the legislative bills, please go to http://thomas.loc.gov/ and type in the bill numbers: S.1480 and H.R. 2887. If you are interested in your member of Congress supporting this legislation, please contact R.L. Condra, NCBA CLUSA Vice President of Advocacy, at rcondra@ncbaclusa.coop or 202-383-5480.