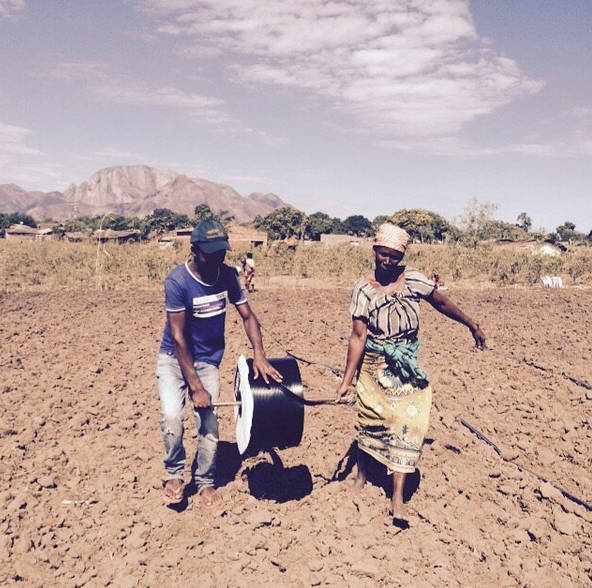 Drip irrigation is part of the SEEDS' training strategy to not only provide quality inputs, like seeds, but to also provide training and information on how best to grow these inputs. Training up the farmers who grow seeds, means there will be better quality seeds for Mozambique.
Ten of the top seeds farmers in Malema district were selected to undergo a two day training for Oruwera Seed Company. During the training, Tanzanian drip irrigation specialist Miraji Ndege showed the group how to install water systems.
Ndege showed Mama Taciana Estevao how to set up her system and allowed her to practice inserting the drip tape to the main feeding tube using a system of valves. Mama Taciana showed she was not intimated by the process and got to grips with it so quickly that she became the first to get the system installed on her own farm.
Malema district is blessed with several strong all year round rivers, which is important for drip irrigation. This is the first time these farmers will use drip irrigation and the first time they will apply irrigation to growing seed.
Mama Taciana hired neighbors to help her plough the field to set up the irrigation system and was able to install the first system in her fields. Drip irrigation will allow her to grow quality seed for Oruwera Seed Company, which helps her livelihood, improves the quality of Oruwera seed, and ultimately improves the livelihoods of farmers down the value chain.
SEEDS is implemented by NCBA CLUSA in partnership with Fintrac under a cooperative agreement with the U.S. Agency for International Development (USAID).
(August 20, 2015)