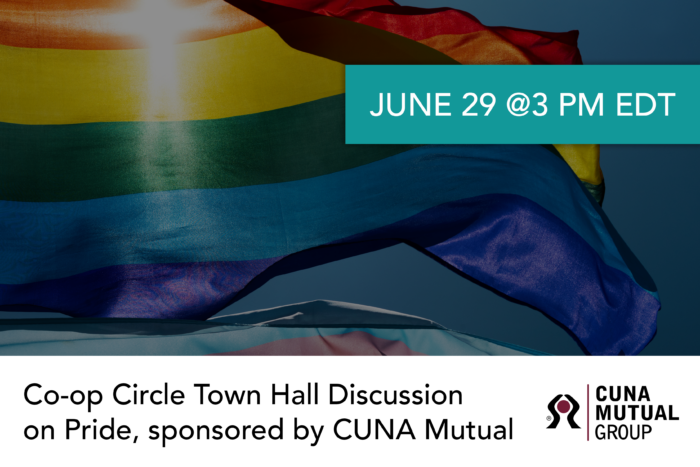 Let's close out the 2022 Pride Month where our co-op community leads the conversation. In 2022, Pride celebrations in the month of June appear to be more visible and accessible than ever before. As rhetoric, intention, action, consistency and impact are not at all similar words, nor do they naturally find themselves in alignment; let's have a town hall discussion reflecting on our collective experience and how the co-op community celebrated Pride in 2022.
Join us to close out Pride Month on Wednesday, June 29 from 3-4 pm EDT to continue the conversation on the role cooperatives can play in fostering social and economic equity for everyone. Sponsored by CUNA Mutual Group, this town hall discussion will spur ongoing conversation as we learn from our experiences and strive to create intentionally inclusive economies.
Did you miss our CUNA Mutual-sponsored Prelude to Pride webinar kicking off Pride Month? Watch the recording here.