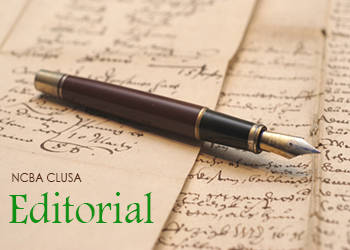 Local Connection, National Voice: The Rise of CBAs
During 2013, the cooperative business community witnessed the emerging growth and advent of many cooperative cross-sector groups referred to in many circles as Cooperative Business Associations (CBAs). The CBA's are organic in nature and bottom-up organizations. They are, for the most part, volunteer organizations often founded by staff from food cooperatives, worker cooperatives, housing cooperatives and credit unions. The genesis of the most recent groups appears to be an outcropping of the United Nations' International Year of the Cooperatives (2012), which saw a surge of food cooperatives and the rise of worker cooperatives. CBA's are not restricted to a few geographical areas; rather they are located throughout the United States; New England, mid-Atlantic, the South, the Pacific Northwest and all over the Midwest. That they are found in all parts of the US makes their presence even more profound.
These nascent CBA's, while all unique and reflective of their locale and the needs of cooperative community they represent, do share common core values, as well as a common vision and purpose. They are like-minded when it comes to the tenets and underpinnings of their groups. They are committed to raising the profile of cooperatives and the cooperative business model in their community. They seek to strengthen the relationship between cooperatives in their communities as well as to increase the measure of business those cooperatives engage in with each other. They seek to deepen the economic impact cooperatives have in their communities and they intend to measure that impact. They will model exemplary community and business citizenship in how they relate to their community at large, as well with the businesses and local governments based in their communities.
As a cooperative leader, NCBA CLUSA, like many cooperative businesses and organizations, believes that cooperatives are poised for incredible growth and impact during the next 5 to 10 years. Further, NCBA CLUSA believes the CBA's will be a positive critical component during that time. The CBA's are in a unique position to drive national cooperative initiatives given their close relationship to the cooperatives in their community. The fact that they are co-op led and cross-sector in representation may very well allow them to be instrumental in the establishment of new cooperatives in their community. Throughout this past year NCBA CLUSA has had the great opportunity to meet with and listen to a great number of perspective CBA's and has an on-going commitment to, not only extend its role as convener of the CBA's, but also believes it has a responsibility to provide, when possible, guidance, structure, resources, and leadership so that each group will have the opportunity for long-term success.
In 2014, look to the CBA's to have a stronger more united voice, increased growth and a steady impact on the communities where they serve.