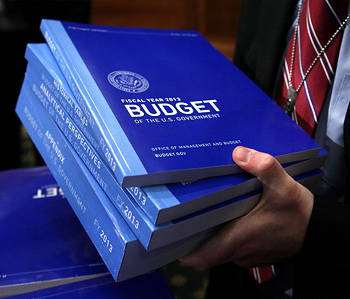 No Tax Increase for Cooperatives in New Bipartisan Budget Deal
Congressional budget negotiators approved a spending plan this week without including measures that would increase taxes on cooperatives. H.J. Res. 59, the Bipartisan Budget Act of 2013, passed the U.S. House of Representatives by a 332-94 vote yesterday and is expected to be approved by the U.S. Senate as well and signed by the president next week. It will set spending levels for the rest of the current fiscal year as well as fiscal year 2015. The $85 billion deal restores $62 billion in scheduled sequester cuts that were slated in fiscal years 2014 and 2015 and preserves the remaining $23 billion toward overall deficit reduction.
"We are delighted to hear that Congress has negotiated a bipartisan budget plan that moves us forward on setting the nation's spending levels without using tax increases that would affect cooperatives to pay for restoring cuts slated to take affect because of the sequester," said Michael Beall, president of NCBA CLUSA. "We have been in ongoing contact with key House and Senate staff as the process unfolded. This is a testament to the work of the cooperative community in helping to create an environment where that discussion was left off the table this time."
The Bipartisan Budget Act caps discretionary spending in fiscal year 2014 (which lasts through September 30, 2014) at $1.012 trillion and at $1.013 in fiscal year 2015. Without this agreement, sequestration levels would have capped spending at $967 billion in fiscal year 2014. Under this plan, non-defense spending would increase approximately 5% during this period from about $469 billion to $492 billion. This potentially would affect many agricultural and foreign affairs programs that NCBA CLUSA advocates for.
Many of the offsets and revenue raised to pay for this added spending comes from various forms of fee revenue, such as increases in security-related fees charged by the Transportation Security Administration, and again not from tax revenue as some policymakers had proposed as an option early on in these negotiations.Congress will still have to pass a continuing resolution or omnibus appropriations bill with these new budget caps for fiscal year 2014 by January 15, 2014 or the country will face another government shutdown. Stay tuned.