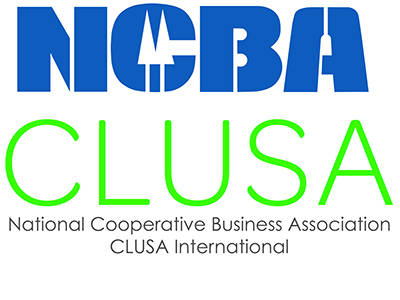 (WASHINGTON, DC)—NCBA CLUSA was recently awarded a two year $1.3 million Cooperative Agreement by the United States Agency for International Development (USAID) to advance the knowledge and research of global cooperative development.
The project, in close collaboration with the Oversea Cooperative Development Council (OCDC), will design and establish a new cooperative development research and resource facility, the Cooperative Development Research and Resource Center (CDRRC), to build upon and broaden the ongoing research activities of various Cooperative Development Organizations (CDOs) to meet the needs of the international cooperative development community. The CDRRC will also provide a platform for both the development of research products and guidelines for the OCDC members and other cooperative development programs, and furnishing limited services to the CDOs, their partners and other cooperative development stakeholders.
"This award gives us the opportunity to strengthen cooperative development research and support the work in which CDO's are currently engaged," said NCBA CLUSA's Amy Coughenour, Chief Operating Officer for International Development. "In many developing countries and around the world cooperatives represent a powerful economic force, increasing the importance of strong market research and providing resources that are shaped by those findings."
Over a billion people worldwide are members of cooperatives and credit unions. Despite this, very little substantial research has been conducted on collective action as it relates to emerging and developing economies. This research project is designed to collect a more thorough understanding of what drives cooperative success or failure, establishing a means for measuring cooperative impact and performance, in an effort to conduct research that can translate to meaningful change.
This two year project will be managed by NCBA CLUSA and funded through the generous support of the American people. USAID administers the U.S. foreign assistance program providing economic and humanitarian assistance in more than 80 countries worldwide.