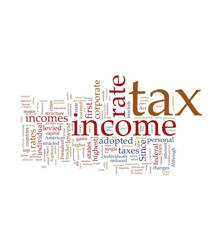 An anticipated tax reform bill introduced in the U.S. House of Representatives by Ways and Means Chairman Dave Camp (R-MI) resurfaced last week on February 26th after political timing derailed the plan late last year.
The bill would make the most sweeping changes to the tax code since 1986, but enactment seems unlikely this year.  Nevertheless, NCBA CLUSA is continuing to review and monitor the legislation and is working with its member stakeholders and others on parts of the plan that could affect the cooperative sectors.  While passage of this bill remains unclear, many of this bill's principles could return in future efforts that have a greater chance of passing, so it is important to remain vigilant and vocal on those provisions and mount a united front.
NCBA CLUSA is aware of several provisions either in the legislation or not in the legislation that may impact cooperatives on many fronts.  For one, we know the tax exemption for credit unions remains intact and is not a part of this reform bill.  Reforms relating to unrelated business income tax (UBIT) and the last in, first out, first in, first out accounting method (LIFO/FIFO), however are repeatedly mentioned throughout the 979-page proposal.  It is important that NCBA, and its members who are closely following tax reform, collectively work to identify how those reforms may affect all cooperative sectors and develop a consensus on an advocacy approach that legitimizes those concerns and provides case studies and examples to elected policymakers that demonstrate them in the coming months.
The prospects of the future of tax reform will become clearer later this spring and summer as Members of Congress will have had more time to read the bill and hear from those affected by its provisions.  Chairman Camp intends to hold a couple of public hearings on his draft legislation later this spring and summer so it is important our concerns are raised in that process.
While the House Chairman will be promoting his bill and holding hearings, new Senate Finance Chairman Ron Wyden (D-OR) will continue to transition to his new role and staff his committee with advisors to help him further understand the many nuances of tax reform.  Jockeying for the Ways and Means Committee gavel in the House for the next Congress, after Rep. Dave Camp's tenure as committee chairman comes to an end with term limits, will also be something to watch.How much this current bill gets picked apart; the relations between the new Senate Finance Chairman and the outgoing House Ways and Means Chairman; and the relations between the new Senate Finance Chairman and the presumed front runner for the new House Ways & Means Chairman, Rep. Paul Ryan, will set the tone for future prospects of tax reform.  Stay tuned.