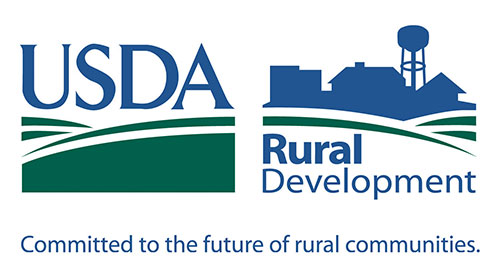 Ongoing and future conversations designed to update and inform cooperative stakeholder community on current changes in Rural Development priorities and programs
On April 11, 2014, NCBA CLUSA convened its inaugural webinar series with the USDA as Lillian Salerno, administrator of the U.S. Department of Agriculture's Rural Business-Cooperative Service in the department's Rural Development Agency, presented, while President and CEO Michael Beall moderated.  NCBA CLUSA is organizing this ongoing webinar series with the USDA to help bring the cooperative stakeholder community together to hear directly from Administrator Salerno and her staff on the many ongoing changes and strategic direction her agency is undertaking as it implements many administration and department priorities and initiatives, including the recent Farm Bill.  Also on the call from USDA were Deputy Administrator Andrew Jermolowicz, and Director of Research John Wells.
Topics ranged from the USDA's continued focus on community economic development and Promise Zones to the budget and administration of the Rural Cooperative Development Grant (RCDG) program and the Interagency Working Group on cooperative development created by the Farm Bill.  Participants heard specifically how the cooperative sector could play a role in these changes.  Several participants asked questions and engaged in an online discussion with the administrator and her staff that may provide her agency with valuable input to guide and shape their internal conversations.
The discussion clarified that the plan to consolidate RCDG in the budget is currently in the discussion phase. Details on how cooperatives and cooperative grants would be administered under such a plan will remain unavailable unless agreed to by Congress.  NCBA CLUSA is again rejecting this consolidation plan and working with Congressional appropriators on a budget request in FY 2015 not only to retain this direct line item of funding but also to increase it in a modest way, as well as fund the Interagency Working Group.
The USDA is hosting a series of upcoming listening sessions it wants the cooperative community to be aware of.  Administrator Salerno made it clear that co-ops have a value proposition in their work on poverty alleviation, the bio-economy, local and regional food hubs and overall community economic development.  Deputy Administrator Jermolowicz stated the USDA's desire for NCBA CLUSA and its partners to take the lead in structuring the Interagency Working Group and adding an education component to it.Due to the volume of participants and limited time, NCBA CLUSA realizes not all questions can receive a reply during these webinars.  As a response, we have created a dedicated email account for additional comments and questions that may be used in a future webinar series or help guide further discussions. Have your say at usdawebinars@usda.coop.