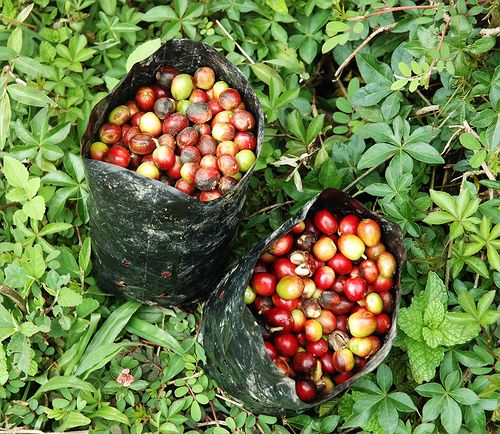 NCBA CLUSA and its funding partner, the U.S. Department of Agriculture (USDA), will co-host the November 14 launch of a monetization project in El Salvador, the proceeds of which will restore coffee crops and stabilize coffee production in the Latin American country. Representative Jim McGovern of Massachusetts (D) is expected to attend the ceremony.
NCBA CLUSA and its partner will monetize 20,000 metric tons of hard red winter wheat and 8,725 metric tons of soybean meal over 4 years to bolster the coffee value chain and expand the trade of agricultural products. Specifically, the Coffee Rehabilitation and Agricultural Diversification Project will:
– Improve agricultural techniques and technologies for coffee and diversified products
– Build capacity of government institutions and producer organizations/cooperatives
– Increase access to financing and improved inputs
– Increase value of post-harvest products and access to markets through improved quality, increased efficiency, and improved marketing and market linkages
Representatives from NCBA CLUSA, USDA, USAID, the Coffee Association of El Salvador, the U.S. Embassy in El Salvador, the Ministry of Agriculture, the National Center for Agriculture and Forest Technology, other government agencies, members of the private sector, and numerous local producer co-ops are invited to the project launch.
"The launch is an opportunity to celebrate NCBA CLUSA's work in El Salvador with partners and supporters as we look for greater expansion of our work in the region," said NCBA CLUSA president and CEO Michael Beall, who will speak at the event. "We're very excited to be back in a larger way in Latin America, a place where we've done a lot of work historically," he added.