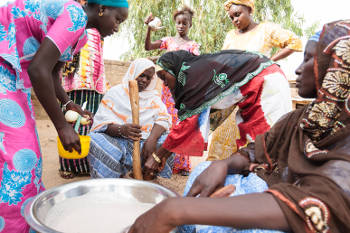 Sector: Food Security and Agriculture
Country: Senegal
Partners: Sheladia Associates, Counterpart International, Heifer Project International
Project Overview
Despite relatively sufficient supplies of food, Senegal suffers from chronic food insecurity and like many neighboring sub-Saharan and Sahelian countries, is classified as "serious" on IFPRI's Global Hunger Index. Senegal is a country with rich agricultural opportunity and yet imports nearly 70% of its food. Current production cannot keep pace with increasing demand from a growing population and rising food prices are limiting families' ability to provide a diverse and healthy diet.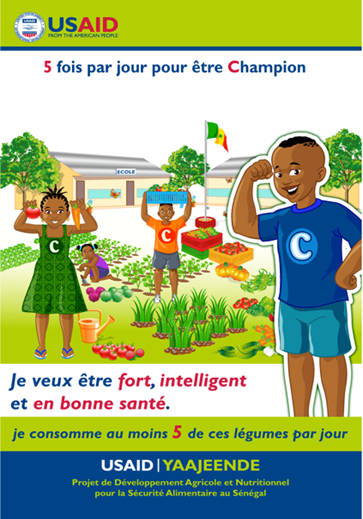 To combat food insecurity in Senegal, CLUSA has embarked on a five-year, $40 million USAID-funded program to accelerate the participation of the very poor in rural economic growth and to catalyze sustainable development with Senegal's agriculture sector and improve the key dimensions of food security – access, availability, utilization and stability. As one of the original programs of the Feed the Future Initiative, USAID|Yaajeende is predicated on the United Nation's Rome Principles for Sustainable Global Food Security, and employs an innovative, country-led and integrated approach to tackle the underlying issues which hold back the very poor from becoming integral and active members of the rural, agricultural marketplace.
USAID|YAAJEENDE attacks the endemic food security problem through an integrated approach that works with rural producers through nutrition-led agriculture, whereby improved agricultural and wild food products are promoted within the rural value chain that would diminish identified nutritional deficiencies when consumed, thereby also with:
Entrepreneurs who buy, resell, store, transport and transforms agricultural products.
Microfinance Institutions and Banks who provide loans and services for the producers and the entrepreneurs.
Suppliers that provide: fertilizers, improved seeds, and agricultural equipment.
Cooperatives and Civil Society Members that are involved in decision making and local policy-making on topics related to food security and nutrition.
Consumers improve their knowledge of better food practices, increasing the need for nutritional products.
CLUSA will improve the food security and nutrition of 1,000,000 individuals across 60 rural communities in four regions of Senegal. The team will establish a network of 1,000 Community Based Service Providers (CBSPs) to provide input supplies, agricultural services and nutritional products to rural people on a commission basis. Total sales of inputs and services provided through the CBSP network plus the total commodity sales of produced outputs will equal $30 million by Year 5. Household incomes will be improved by 250%. Stunting will be reduced by 25% in USAID|Yaajeende target zones and the number of underweight children will be reduced by 35%.