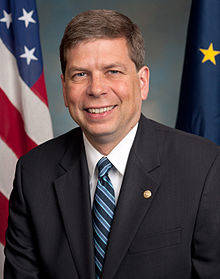 Thursday, 01 August 2013 10:38
In a July letter to the Senate Finance Committee, Senator Mark Begich (D-AK) stated he supports credit unions and their tax exemption status.
Outside of the Washington beltway, regular folks may not be aware that Congress is working to overhaul the existing tax structure. For the last few years, Congressional tax committees have been considering comprehensive tax reform, and they now plan to draft and pass a bill later in the year.
The current process in the Senate is called the "blank slate" approach. Senate Finance Committee Chairman Max Baucus (D-MT) and Ranking Member Orrin Hatch (R-UT) have asked senators to submit letters advising the committee which tax exemptions they support that should be included in the committee's approach to comprehensive tax reform.
Along with his requests to keep housing and energy tax provisions, Senator Begich also included the credit union tax exemption in his July 26 letter to the Senate Finance Committee.
In his letter, Senator Begich stated, "Alaska is far removed from traditional financial centers and that credit unions play an outsized role in the state's economy. That is why Section 501(c)(14), which grants tax exempt status to credit unions, should be retained in any tax reform effort, to ensure continued access to affordable credit for consumers, homebuyers and small businesses alike, all of which contribute substantially to economic growth."
At the Finance Committee's request, the letter writing exercise has been kept confidential, but Senator Begich, along with a few other senators have made their requests public. It is not clear how senators are participating in the "blank slate" process, or how the House of Representatives will proceed with their tax reform approach.
NCBA CLUSA has coordinated its efforts with the Credit Union National Association (CUNA) and the National Association of Federal Credit Unions (NAFCU) to support the credit union tax exemption and will continue to work with its association partners as the tax reform process moves ahead in Congress.