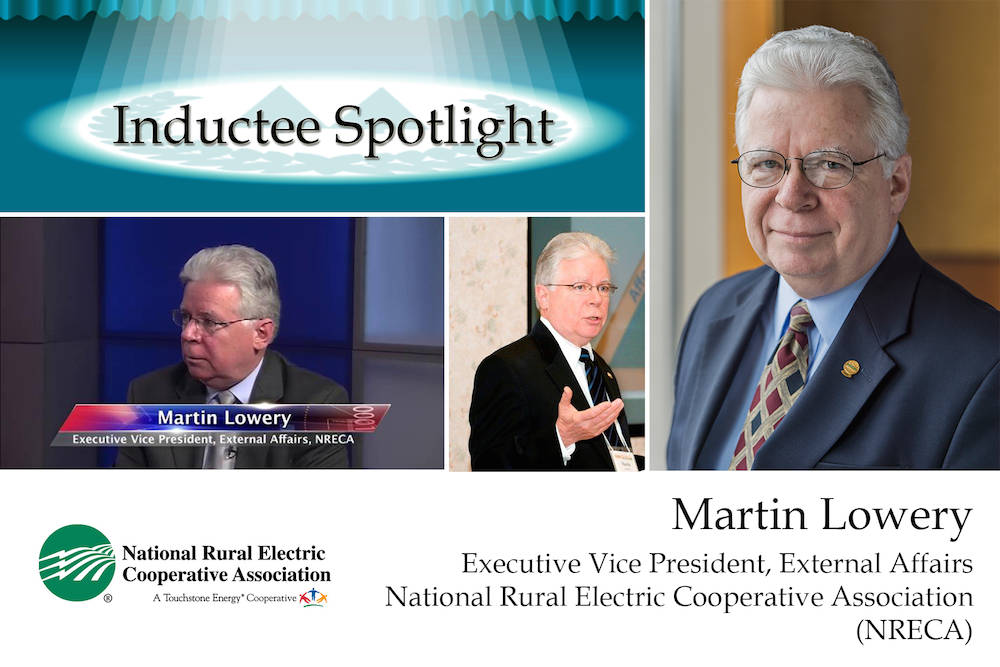 For more than three decades, Martin Lowery has been a forceful advocate for the cooperative business model, with an unshakable conviction that enabling people to empower themselves represents the best was to improve the quality of their lives. Martin Lowery is Executive Vice President, Member and Association Relations of the National Rural Electric Cooperative Association (NRECA) with overall responsibility to ensure that NRECA excels in meeting the needs of its 1,000 member cooperatives. His career at NRECA began in 1982 and includes managing NRECA's Consulting, Training and Market Research Division, providing essential management services to the NRECA membership.
Martin serves on the National Cooperative Business Association (NCBA) board and is a past Chair. He also serves on the board of the National Cooperative Bank (NCB), the Ralph K. Morris Foundation board and is the U.S. representative to the International Cooperative Alliance (ICA) board.
Martin has devoted his professional life to promoting and advocating for the cooperative way of doing business. He has spoken extensively in the U.S. and around the world on behalf of cooperatives, was instrumental in the creation of the Touchstone Energy Cooperatives brand used today by most electric cooperatives and provided leadership in the creation of the first electric cooperative in the state of Hawaii, Kauai Island Utility Cooperative. His passion for cooperatives extends to supporting economic development in global emerging economies across all cooperative sectors.
Martin will be recognized at the annual Cooperative Hall of Fame Dinner and Induction Ceremony at the National Press Club in Washington, DC on Wednesday, May 7, 2014.
"The roster of the Cooperative Hall of Fame tells the story of the U.S. cooperative community through the lives and accomplishments of extraordinary individuals," said Gasper Kovach, Jr., Board Chair of the Cooperative Development Foundation (CDF), which administers the Hall of Fame. "Induction to the Cooperative Hall of Fame is reserved for those who have made genuinely heroic contributions to the cooperative community."
The Cooperative Hall of Fame is administered by the Cooperative Development Foundation (CDF), the 501(c)(3) non-profit affiliate of the National Cooperative Business Association (NCBA CLUSA). Nominations are received annually from throughout the cooperative community, with the final selection made by the NCBA Board of Directors on the recommendations of a selection committee of national cooperative leaders. The Cooperative Hall of Fame gallery is on display in NCBA CLUSA's offices in Washington, DC and it also can be visited on the web at www.heroes.coop.For dinner attendance or sponsorship information for the Cooperative Hall of Fame, contact CDF at 202-383-5445 or cdurand@cdf.coop.