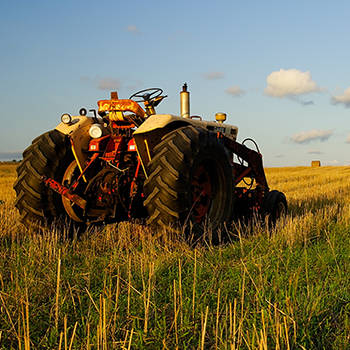 By R.L. Condra, vice president of advocacy, NCBA CLUSA
For decades, the farm bill has been a legislative tool that guides farm and nutrition policy for both the agriculture industry and the federal government. The comprehensive bill is passed every five years and oversees industry sectors outside of the agriculture scope, including trade, rural development, conservation, and research. During the process of passing a farm bill, there is usually heated debate on its policies and budget, but the final product is passed with bipartisan support from lawmakers. As is the case with most legislative responsibilities of the current Congress, the outlook for passage of the farm bill is doubtful heading towards a September 30 deadline when the current bill expires.
What's holding up passage of the bill?
The Senate passed its version, but the House of Representatives' bill failed passage due to disagreements over the funding of the food stamp program known as the Supplemental Nutrition Assistance Program or SNAP. To complicate matters, the House then took out the nutrition title of the bill, which included SNAP funding, and approved the agriculture portion of the legislation.
Next Steps
When Congress returns in September, the House is scheduled to pass the nutrition title if it can agree on food stamp funding levels. If passed, the two Congressional chambers will need to negotiate their differences with a conference committee, but even then, there will be differences in funding levels and policy priorities. By the way, the House has only nine working days in September and the Senate has 16 before the current bill expires at the end of the month.
At this point, no one in Washington is certain on how this process will play out. Will there be an extension of the farm bill? If so, how long? Will it be included in a continuing resolution and debt ceiling agreement? Or, will Congress possibly extend the 2008 bill? Stay tuned to the CBJonline for updates about the farm bill in the next few weeks.If you have questions or comments about the farm bill or other legislative matters, please email me at rcondra@ncbaclusa.coop.