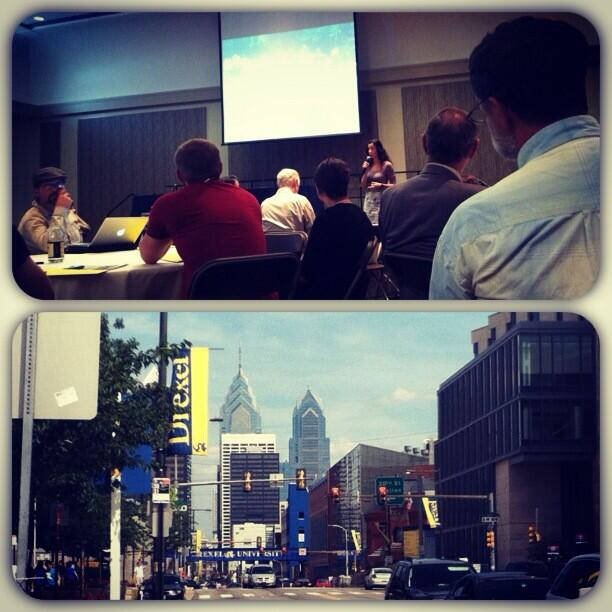 By Tom Decker, Director of Domestic Cooperative Development, NCBA CLUSA
"Growing our Cooperatives, Growing our Communities" was the theme of the 2013 Eastern Conference for Workplace Democracy held in Philadelphia, PA on the campus of Drexel University in late July. Many representatives attended the conference from worker, food, and other cooperative sectors. The conference also hosted values-based organizations that are not cooperatives and associations representing cooperatives.
The well-attended sessions examined strategies that seek to increase the growth in cooperatives and the communities they serve, while never losing sight of a democratic structure and core cooperative values. Attendees were challenged to "take time to explore how to best thrive – as individual members, as cooperatives, as communities and as a movement. How we can help each other understand just what it means to grow sustainable democratic workplaces."
Speakers included a keynote address by Deborah Frieze, the co-founder and current director of the Boston Impact Initiative. Other speakers were; Rodney North from Equal Exchange); NCBA CLUSA Board Member, Esteban Kelly of the Mariposa Food Cooperative; Sally Stevens of the New Orleans Cooperative Development Project; David Woo of Weavers Way Food Cooperative; Peter Frank of the Philadelphia Area Cooperative Alliance (PACA); Ed Whitfield of the Fund for Democratic Communities; and Ellen Quinn of the Cooperative Development Foundation (CDF).
NCBA CLUSA was honored to serve as one of the conference sponsors and looks forward to the continued success of worker cooperatives and the rising wave of growth this sector is experiencing.