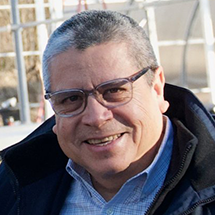 Executive Director
Local Enterprise Assistance Fund
Gerardo has served as Executive Director of Local Enterprise Assistance Fund (LEAF) for the past nine years, spearheading the fund's growth at the national level and developing financing programs and technical assistance to small businesses in Massachusetts.  He joined LEAF after spending many years in the commercial banking and investment management field. His background includes ten years as a Vice President at First National Bank of Chicago, and 15 years in investment management in the positions of Portfolio Manager and Senior Vice President with Baring Asset Management and John Hancock funds.
Gerardo serves as advisory member of the annual Federal Reserve's Financial Innovations Roundtable, a member of the Boston Federal Reserve's Working Group on Wealth Inequality, and a board member the Food Co-op Initiative, the Boston Industrial Development Financing Authority, and Third Sector New England. He has a master's degree in Economics from Stanford University and an MBA from the Harvard Business School.