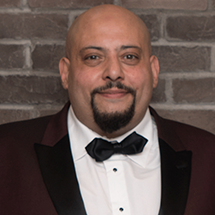 CEO
Direct Global/Direct Co-ops
Ahmed Attia is a successful serial entrepreneur with a passion for helping others overcome commercial barriers to success through cooperation.
In 1996, Ahmed founded International Business Exchange, a trading platform that enabled residents of developing nations to more effectively trade their commodities for finished goods and supplies by bartering, directly and indirectly, rather than paying in foreign currencies. As the project grew, it was re-branded as "Unibex" (Universal Business Exchange) and formed many effective partnerships, including with the American Chamber of Commerce and the National Association of Manufacturers. As Unibex grew, Ahmed became concerned that it was straying from his initial vision by increasingly prioritizing the interests of large corporate partners.
Ahmed left Unibex in 1997 to found 416Direct, an internet-based buying group that would leverage economies of scale to increase the purchasing power of local small and medium-sized businesses (SMEs)—416 being the local area code for Toronto. However, despite considerable work in developing the 416Direct platform, SME owners were slow to appreciate the opportunity this model offered—many simply relying on the pricing offered through big box stores. In 2002, Ahmed put 416Direct on hold to help found Wiztel, a Canadian wholesale long-distance licensed communications company.
In 2011, Ahmed returned to 416Direct. As he updated the technology underlying the platform, he found a much stronger interest than before from associations that represent SMEs. A turning point came in 2013 when Ahmed became involved in community opposition to the development of a big box retailer in Toronto's landmark 'Kensington Market' neighborhood—long the home of small, family-run retail businesses. His engagement with this community and the owners of its many small businesses helped launch 416Direct. A key feature of the model that empowers SMEs is the ability of participants to collectively determine the products to be purchased. The company expanded into a new region in 2015, with the creation of 519Direct (based in the Kitchener-Waterloo tech-hub west of Toronto). Since then, Ahmed has introduced his web-based cooperative purchasing model to entrepreneurs and SME owners around the world.
By 2017, what had started as a discrete, local project had evolved into Direct Global—a global solution for delivering the purchasing power of large-scale orders to SMEs with over 15,000 participating businesses. In September 2017, Ahmed and Direct Global were profiled on Bloomberg-BNN in North America.
In 2019, Ahmed became an adviser and Canadian strategic partner to the Commonwealth Enterprise and Investment Council (CWEIC), a not-for-profit membership organization with a mandate from Commonwealth Heads of Government to promote intra-Commonwealth trade, investment and the role of the private sector across the 53 member countries.