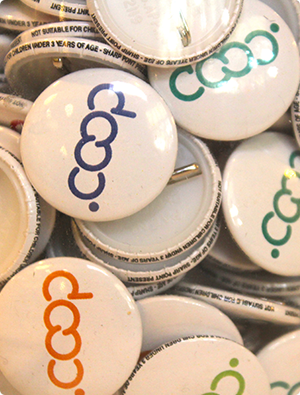 Join Our Team
The National Cooperative Business Association CLUSA International (NCBA CLUSA) is the primary voice for people who use cooperative businesses to build a better world and a more inclusive economy in the United States and an international development organization. NCBA CLUSA provides cross-sector education, technical assistance, and advocacy that helps co-ops thrive. For over 100 years, NCBA CLUSA has sought to advance and protect cooperative enterprises, highlighting the impact that cooperatives have in bettering the lives of individuals and families. In the last 60 years, NCBA CLUSA has worked in over 85 countries in the areas of food security, agricultural development, strengthening of communities and farmer organizations, community-based health, natural resources management, and empowerment of smallholder farmers, women, and youth. We currently work in Africa, Latin America, and Asia.
NCBA CLUSA is an equal opportunity/affirmative action employer with a commitment to diversity. All individuals, regardless of personal characteristics, are encouraged to apply; all qualified applicants will receive consideration for employment without regard to race, color, religion, sex, national origin, political affiliation, sexual orientation, gender identity, marital status, disability, protected veteran status, genetic information, age, and legally protected characteristics for non-merit factors.
NCBA CLUSA is committed to providing reasonable accommodations to qualified individuals with disabilities in all facets of employment, including the employment application and selection process. If you have a disability that affects your ability to use our online system to apply for a position at NCBA CLUSA, please send an email to Brian Gunning or call 202.638.6222.