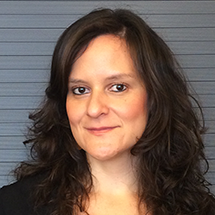 Technical Officer, Cooperatives Unit, Enterprises Department
International Labour Organization
Andrea Davila is a Technical Officer in the Cooperatives Unit of the International Labour Organization, where she has worked since early 2018. Her main focus includes the development of training tools on cooperative development, including on fundamental principles and rights at work, tool dissemination and training. She also supports the implementation of different technical cooperation projects on cooperatives strengthening and development in Africa, Asia and the Middle East. Between 2010 and 2018, Andrea worked as a technical officer on Fundamental Principles and Rights at Work at the ILO. Her main areas of work included research, design and implementation of development cooperation projects, and the provision of technical advice on non-Discrimination, Child Labour and Forced Labour in different regions.
Andrea has a bachelor's degree in International Relations and Business from the Catholic University of Ecuador-Quito, and a master's degree in Development Studies from the Graduate Institute of International and Development Studies-Geneva. She speaks English, French and Spanish.