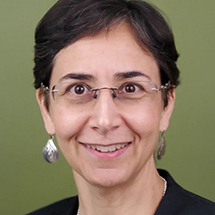 Principal
Dunathan Consulting
Andrea Dunathan helps rapidly growing businesses make the best use of their people, processes and technology to support the business's growth and increase its future sale value. Since she founded Dunathan Consulting in 2004, Andrea has worked with a wide variety of clients—from global corporations to tiny nonprofits—to improve internal operations and free up the owner and their staff to do their best work. Her client focus is small business owners who want more time to focus on growing their business.
Andrea is a big believer in providing practical help to her customers. Her goal is to find the simplest, most effective solutions that meet her customers' needs and to get them implemented, allowing her customers to focus on the things they do best. Her past experience includes large and small for-profit and nonprofit companies, local governments and international agencies in a variety of industries. Clients value Andrea's "keen understanding of (and respect for) our business culture, values, and approaches…[and] her uncanny ability to thoroughly assess what we saw as challenges and translate them into meaningful opportunities for the business."
Andrea's pro-bono work includes serving on nonprofit and cooperative boards as well as advising and teaching workshops on financial management, strategic planning and budgeting. She is a member of the Greater Silver Spring Chamber of Commerce, the Mid-Atlantic Facilitators' Network, and Women Business Owners of Montgomery County.