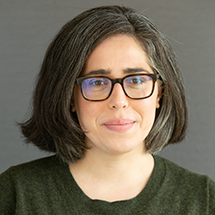 Program Director, Child Care Initiatives
ICA Group
Anne McSweeney is a Program Director for Child Care Initiatives at the ICA Group. Anne works to implement cooperative models that benefit child care business owners and workers, including the development of child care purchasing cooperatives in four states and helping dozens of child care center owners access business supports and explore transitions to worker ownership. Through research and policy work, partner and client engagement, business planning and resource development, Anne is working to build cooperative child care into a national movement.
Prior to joining ICA, Anne spent over five years working in Head Start training and technical assistance, most recently as communications liaison for the Head Start Information and Communications Center, where she worked to raise awareness of the program and translate its policy and practices for parents, policymakers, teachers and administrators. Anne earned a master's degree in Public Policy and Administration from the University of Massachusetts-Amherst, where she conducted nationwide research on child care funding and preschool policy.