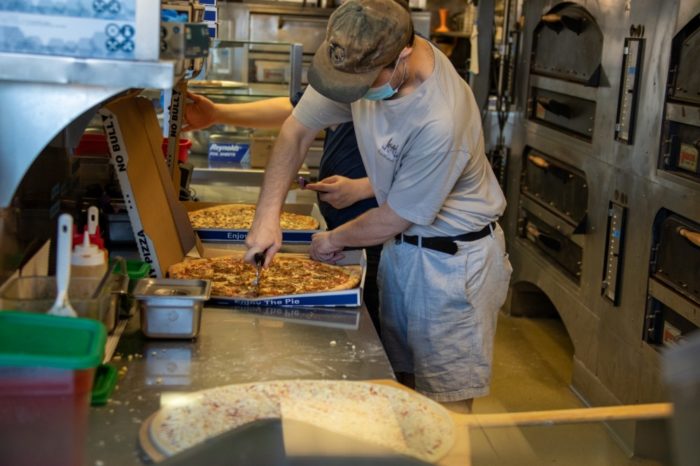 Last fall, when restaurants were working desperately to keep their doors open amid coronavirus restrictions, A Slice of New York pizza shops in Sunnyvale and San Jose, California voluntarily closed for an entire week to give employees a paid, mandatory break.
The decision came after one brutal Friday night shift — following six months of brutal shifts — during which co-owner Kirk Vartan watched employees physically and emotionally break down around him. The next day, he called a board meeting.
A Slice of New York is a worker cooperative, meaning the closure had to be approved by the employee-run board. Shutting down for a week would cost upwards of $25,000, not counting lost revenue, but would give the staff paid time off to rest and recharge. The board agreed.
"This is their profits, too. This is where people are taking time to think about the long term and that's where I see people really understanding the weight of ownership," Vartan said. "It's not about today. It's not about what you get. It's how do you sustain and what does it take to sustain?"
A Slice of New York became a worker-owned cooperative in 2017, marking the birth of Silicon Valley's first brick-and-mortar cooperative, Vartan said. There are several worker co-ops in the Bay Area — including the well-known Arizmendi bakeries, as well as landscaping and cleaning companies in the South Bay — but Vartan has become a co-op evangelist of sorts, sharing A Slice of New York's story in the hope it helps more business owners recognize the benefits of a cooperative structure. Thanks to his advocacy, the City of Santa Clara invested $100,000 in a Worker Cooperative Initiative to support existing co-ops and encourage the development of new ones.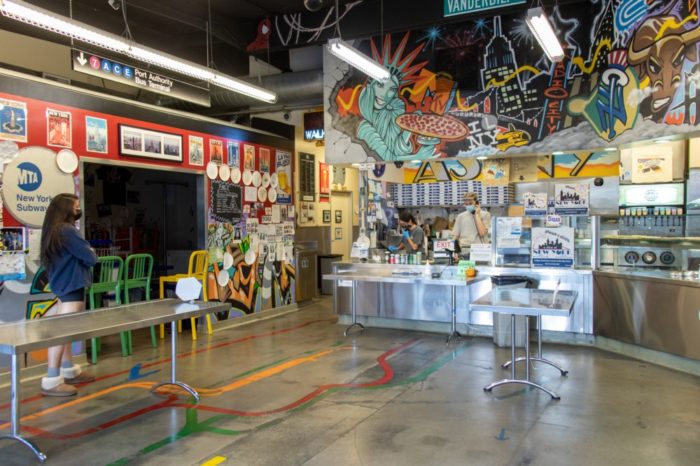 And in an industry where calls for better treatment of restaurant workers, fair pay and structural reform have become louder and louder, particularly during the pandemic, A Slice of New York offers one tangible, local example for how to foster a more inclusive, democratic restaurant environment.
Continue reading here: https://thesixfifty.com/slice-of-the-pie-how-this-south-bay-pizza-shop-became-a-successful-worker-owned-cooperative-9f36fa50e116