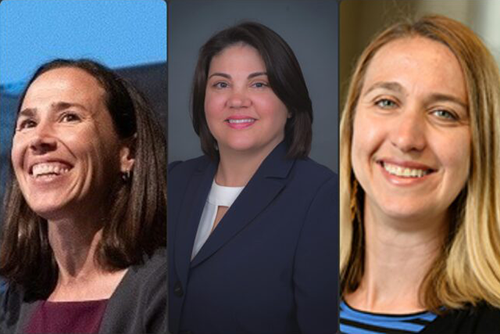 Tune in to WOL 1450 AM, 95.9 FM and WOL Live Stream April 28, 2022, 10:30 am EDT, for Everything Co-op, hosted by Vernon Oakes. This week Vernon interviews Ann Fedorchak and Mary Alex Blanton, of National Cooperative Bank (NCB); and Alison Powers, of Capital Impact Partners. Vernon and his guests will discuss the 2022 Co-op Innovation Award.
National Cooperative Bank in partnership with Capital Impact Partners, launched the 2022 Co-op Innovation Award to empower organizations to increase economic opportunity for the communities they serve, and advance cooperative development in communities of color and/or historically disinvested communities. Priority will be given to food, worker, and housing co-ops, but all sectors are invited to apply.
Interested parties may visit Capital Impact Partners website https://bit.ly/3iR4CYk to access the application and register for an informational webinar on April 27th. Organizations must submit letters of intent by May 3rd, to apply for a grant award of up to $50,000.
Ann Fedorchak is a Senior Vice President at National Cooperative Bank. She directs NCB's cooperative and community development initiatives and strategy; and leads the Specialty Finance line of business, covering a range of mission-focused sectors including healthcare, affordable housing, not for profit organizations and Community Development Financial Institutions.
Mary Alex Blanton is Senior Vice President, Director of Strategic Marketing for National Cooperative Bank. In this role, she manages NCB's marketing, advertising, corporate communications, public relations, and brand for the bank.
Alison Powers is the Director of Economic Opportunities at Capital Impact Partners. Alison works to amplify the potential of the co-op model for all people through technical assistance, grant funding, and financing for capital projects.
National Cooperative Bank's mission is to support and be an advocate for America's cooperatives and their members, especially in low-income communities, by providing innovative financial and related services.
Capital Impact Partners is a national Community Development Financial Institution that invests capital and commitment to help people build communities of opportunity that break barriers to success.