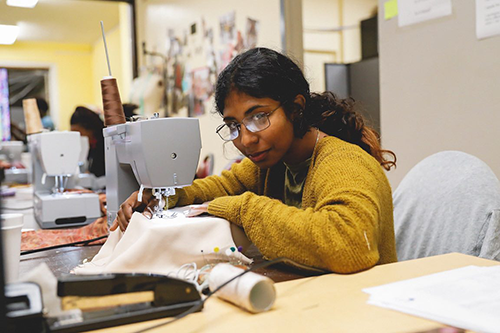 Capital Impact Partners and National Cooperative Bank are excited to partner for the 8th Annual Capital Impact Partners Co-op Innovation Award! Organizations that are utilizing the cooperative model to support communities of color and/or communities that experience systemic disinvestment can apply here.
This year, Capital Impact Parters is seeking out projects that utilize the co-op model to develop a new program or strategy to address the impact of the economic crisis on their community. Priority will be given to food, worker and housing co-ops, but all sectors are invited to apply. Winning organizations will receive a one-year grant of up to $50,000 to advance cooperative development.
About the Co-op Innovation Award
With momentum growing around the power of cooperatives to create economic opportunity for underserved communities and communities of color, Capital Impact Partners created the Co-op Innovation Award in 2015, designed to further this movement and the impact that cooperative organizations are creating nationwide. Organizations are chosen yearly to receive a portion of a $100,000, one-year grant to recognize innovative strategies to increase the number of food, housing, and worker co-ops serving low-income communities.