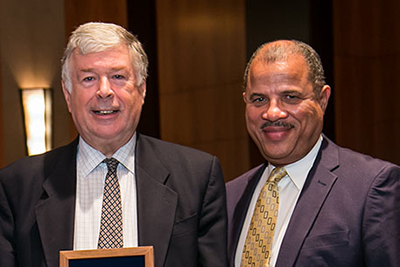 Co-op author and historian David Thompson, president of the Twin Pines Cooperative Foundation, will appear on Everything Co-op on Thursday, February 7. A weekly exploration of the impact and potential of the cooperative business model, Everything Co-op aims to generate interest in and support for the cooperative movement.
Hosted by Vernon Oakes and conversational in format, the show is streamed live at woldcnews.com every Thursday from 10:30-11:30 a.m. EDT. Everything Co-op also airs live in the Washington, D.C. Metropolitan Area on WOL 1450 AM—Radio One's premiere talk radio station.
Kicking off Everything Co-op's celebration of Black History Month, this week's conversation will focus on David's forthcoming book, Cooperatives and the Civil Rights Movement, amplifying the co-op leaders who helped plan and participated in the March on Washington.
Listen to archived episodes—including NCBA CLUSA's centennial podcast series in partnership with Everything Co-op—at everything.coop.