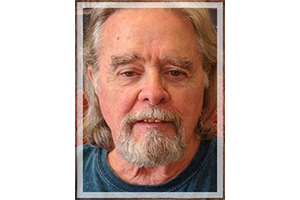 Tune in to WOL 1450 AM, 95.9 FM and WOL Live Stream, on July 22. 2021, 10:30 am Eastern, for Everything Co-op, hosted by Vernon Oakes. This week Vernon interviews Michael Johnson, co-founder of The Growing Democracy Project and community advocate for transformative community development. Vernon and Michael will discuss his most recent book, The Growing Democracy Project: A Cultural Strategy for Taking Our Love, Power, and Democracy to New Levels.
Michael Johnson has been immersed in cooperative/solidarity economic movements since 2007 with the Valley Alliance of Worker Co-operatives (New England), Grassroots Economic Organizing Collective (GEO), and the SolidarityNYC. In 1980, he co-founded the Ganas Community in Staten Island, New York. The Ganas Community a place to live and work together, and an experiential research center in democratic culture. For 20 years, Michael participated in this transformative community of practice.
Throughout his professional career, Michael has been deeply involved in group dynamics and community organizing. To that end, he co-authored BUILDING CO-OPERATIVE POWER! Stories and Strategies from Worker Co-Operatives in the Connecticut River Valley (2014) and launched The Growing Democracy Project in 2021. The Project seeks to enable everyday citizens to make democracy the most potent political force in the United States.