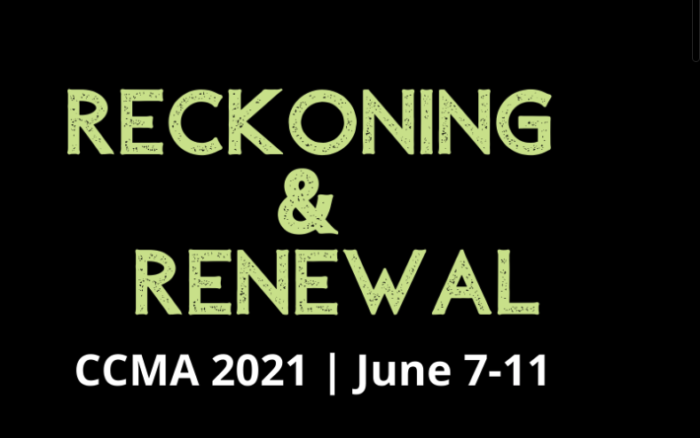 CCMA is the national annual conference for food cooperative directors, management, staff, and sector allies. By including input from the wide food co-op movement, CCMA works to provide a valuable forum for success, innovation and development of the national food co-op movement. This year, the conference will take place virtually June 7-11, 2021 with the theme 'Reckoning and Renewal'.
Check out the conference agenda
The COVID-19 pandemic laid bare the flaws that have long existed in our society. Crises have a way of revealing truths and focusing attention on systemic problems. The basics – access to healthy food, healthcare, living wage jobs, freedom from fear of oppression and racism – are not basic but essential.
Crisis also creates opportunity – the opportunity to reinvent, innovate, and adapt. As we have seen across the country, the way that cooperatives do business has been upended. From supply chains to shopping habits, from board meetings to member engagement strategies, everything has changed. Change is painful, yet hopeful. How do we as cooperators capture and apply these lessons to ensure we strengthen our communities rather than reverting to previous norms? Normal wasn't working for far too many people in our society. The challenging work of the reckoning provides a canvas for opportunity and renewal. This year's CCMA Conference will focus on how food cooperatives are recalibrating and developing innovative solutions that will ultimately strengthen and enhance our social, economic, and environmental wellbeing as we move through and past these difficult times.
What can you expect from CCMA 2021?
Engaging keynote speakers highlighting issues impacting the cooperative movement (join live or watch the recordings later!)
Breakout sessions featuring your cooperative peers sharing their lessons learned and strategies for the future
Facilitated discussion after each webinar where attendees can gather to continue the conversation
Social activities to connect and network with food cooperative peers
An online hub with all conference activities in one place
The CCMA conference is organized by the University of Wisconsin Center for Cooperatives with assistance from a planning committee comprised of co-op managers and board members, representatives from cooperative associations, development organizations, financial partners and other various allies.