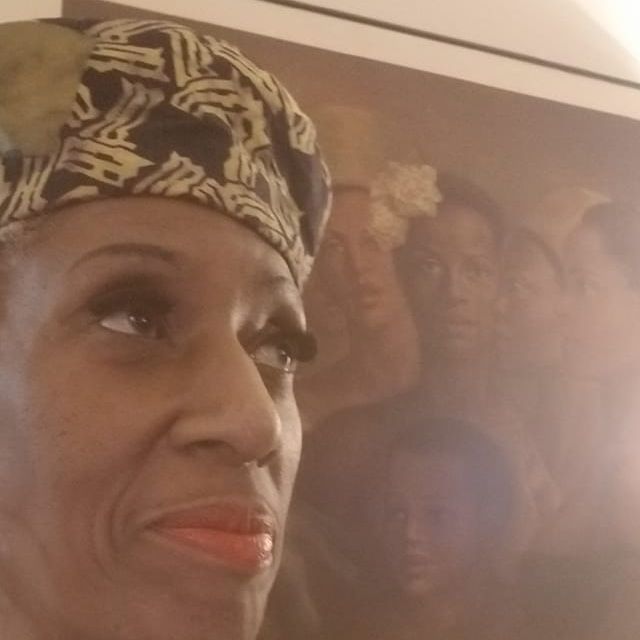 Tune in to WOL 1450 AM, 95.9 FM, and WOL livestream, on March 11, 10:30 am for Everything Co-op, hosted by Vernon Oakes. This week Vernon interviews community justice and equity advocate Christie Gardner. Vernon and Christie will discuss her work with the Community Grocery Cooperative for the East of the River communities, and other advocacy initiatives.
Christie Gardner is an advocate for community justice and equity – racial, social, economic, and health. Born in Kinston, NC, her family moved to Washington, DC when she was an infant. She attended Aiton Elementary, Kelly Miller Junior High School, and HD Woodson Senior High School's Art Program, where she specialized in sketching and sculpturing. This work led to a subsequent scholarship and matriculation at American University. She has worked as a Certified Nursing Assistant. Now a senior citizen with a disability, and domestic violence survivor, her investment in her neighbors and the rights of others is demonstrated in her endless commitment to advocacy.
Recently, Christie was nominated for GOODProject's Black Justice Fellowship out of 4,000 entries for her contributions to the community. Christie is a founding board member of the Douglass Community Land Trust; serves as secretary for the Client Advisory Council at Bread for the City; and also participates in advocacy via the Fair Budget Coalition, DC Greens, Grey Panthers, Empower DC, and ONE DC. Her latest endeavor is serving on the steering committee/engagement committee of the newly forming Community Grocery Cooperative for the East of the River communities. The Co-op plans to have organically grown produce, along with educational programming for their customers about how to eat and stay healthy. The Community Grocery Co-op is essential to addressing the present food dessert in these East of the River communities, which also have the highest rate of health issues, including diabetes, obesity, and kidney failure.