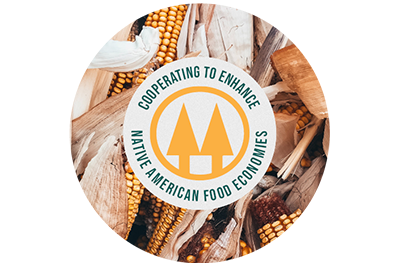 Native people and tribes often seek to sustain their way of life, culture, communities, local businesses and the agrarian environment in the face of external forces that do not share their values. For small producers and communities, sustaining what is important often requires coming together to have scale and market power to withstand the predominate culture and economic forces. Cooperative ownership can be a valuable tool for protecting what is important in Native communities.
"Cooperating to Enhance Native American Food Economies" will discuss the role of cooperatives in harnessing Indian Country's economic and nutritional potential to recover from COVID-19 and propel sustainable rural economic development. The Native American Agriculture Fund (NAAF) published its vision for Native American agriculture in Reimagining Native Food Economies: A Vision for Native Food and Agriculture Infrastructure Rebuilding and Recovery.
Two of our sessions on Tuesday, August 3 will focus on the role of cooperatives in building sustainability. Kathleen Merrigan, Executive Director of the Swette Center for Sustainable Food Systems at Arizona State University, will present "The Promise of Cooperatives in Creating Sustainable Food Systems." And "Lessons Learned: Developing Sustainable Food Systems" will feature Carly Griffith Hotvedt, Associate Director of the Indigenous Food And Agriculture Initiative; James Matson, Owner and Principle of Matson Consulting; Dave Carter, Principle of Crystal Springs Consulting; and Chris Roper, Principle of Indigenous Agriculture, LLC.
Learn more about these sustainability-focused speakers below, and see our full speaker lineup here.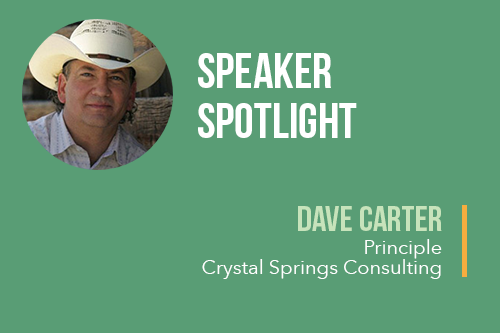 Since 2001, Dave Carter has helped producers and companies connect with consumers seeking authentic organic, sustainable and natural food products as Principal of Crystal Springs Consulting. With more than 30 years of experience in agriculture, alternative livestock marketing, natural food entrepreneurship and regulatory affairs, Carter has established a national reputation for working with farmers and ranchers to develop production and marketing systems that connected growers with customers.
In 2001, Secretary of Agriculture Dan Glickman appointed Carter to the USDA National Organic Standards Board serving as board chair of during the implementation of the National Organic Standards. In 2013, Carter had a key role in winning approval from the USDA and the FDA for the use of the Non GMO Project Verified label on meat, poultry and dairy products. During the past decade, he has assisted producers in establishing new marketing cooperatives, guided companies in obtaining organic certification, and worked with other companies to establish sound, audit-based protocols for verifying the claims they make to their customers.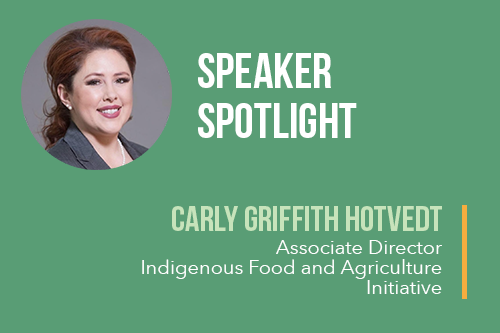 Carly Griffith Hotvedt, J.D., M.P.A., a citizen of Cherokee Nation, is a seasoned legal professional, admitted to practice in Oklahoma, Cherokee Nation and Muscogee (Creek) Nation, with an affinity for government law, agriculture, tribal policy and public administration. In her previous role as Director of Tribal Enterprise with the Indigenous Food and Agriculture Initiative, she worked with tribes and in tribal policy to advance food security and tribal agriculture enterprise development. Prior to joining IFAI, she created and directed the Division of Agriculture and Natural Resources at Muscogee (Creek) Nation, where she initiated an overhaul of the Agribusiness operation resulting in a 70%+ loss margin reduction and set the program on track for profitability.
​Carly clerked for the late Oklahoma Supreme Court Justice Marion Opala while in law school, in addition to municipal internships with the City of Lawton and the City of Norman. She maintains a perfect success record for summary judgment motions in Oklahoma district and federal court. She has a 100% success rate in the Courts of the Cherokee Nation.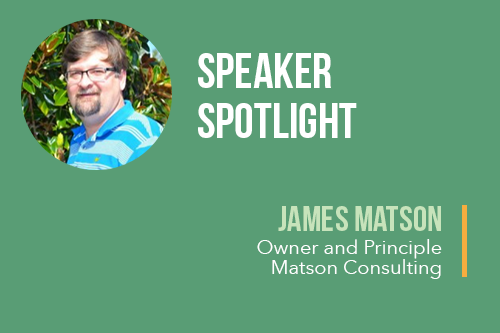 James Matson has a passion for helping rural businesses, whether they are looking to start a new business or expand their current operation. He is a business advisor with expertise in many areas involved with marketing and business organization. Mr. Matson has more than 25 years marketing, developing, researching, writing and teaching experience in management for private, government, and non-profit organizations. He is currently the owner and lead consultant for Matson Consulting where he uses his years of national and international experience to bring his passion to life.
In 2001, Mr. Matson created Matson Consulting to specialize in helping rural businesses in a variety of industries. The firm's major project areas include feasibility studies, business plans, strategic plans, marketing strategies, grants, and proposals. Matson Consulting has primarily focused on local foods and economic development in rural areas and the ways in which businesses can succeed within this area. Mr. Matson's passion for this industry is evident in the many articles and reports he has written with the staff at his consulting firm. The most recent example of Mr. Matson's dedication to local foods is in the USDA Service Report titled, "Running a Food Hub: A Business Operations Guide."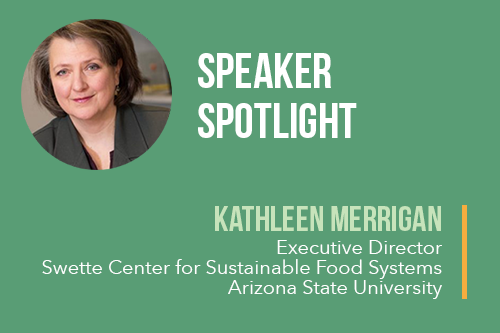 Kathleen Merrigan, former U.S. Deputy Secretary of Agriculture and a leader in sustainable food systems, is the first Executive Director of the Swette Center for Sustainable Food Systems at Arizona State University. Merrigan also holds the position of the Kelly and Brian Swette Professor of Practice in Sustainable Food Systems with appointments in the School of Sustainability, College of Health Solutions and School of Public Affairs. Previously, Merrigan was Executive Director of Sustainability at George Washington University (GW), where she led the GW Sustainability Collaborative, GW Food Institute, and served as professor of public policy.
From 2009-2013, Merrigan was U.S. Deputy Secretary and Chief Operating Officer of the U.S. Department of Agriculture, a $150 billion, 110,000 employee institution. As Deputy Secretary, she created and led the Know Your Farmer, Know Your Food Initiative to support local food systems; was a key architect of First Lady Michelle Obama's "Let's Move!" campaign; and made history as the first woman to chair the Ministerial Conference of the Food and Agriculture Organization (FAO) of the United Nations. Before joining the USDA, Merrigan held a variety of agriculture policy positions, including faculty member at the Friedman School of Nutrition Science and Policy at Tufts University, Administrator of the USDA Agricultural Marketing Service, and senior staff on the U.S. Senate Committee on Agriculture, Nutrition and Forestry, where she wrote the law establishing national standards for organic food.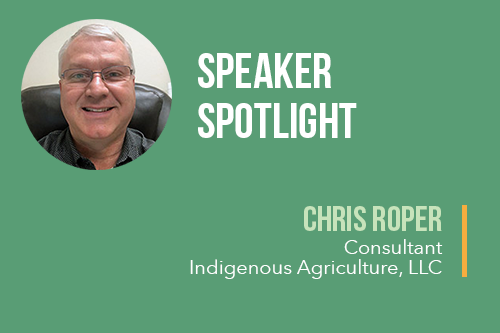 After graduating from Oklahoma State University in 1995 with a degree in Construction Science, Chris Roper spent 15 years managing construction projects ranging in size from $1-200 million. Projects include large-scale ag projects, hospitals, school facilities, casinos, hotels, condominiums, office buildings, daycares, wellness centers, convenience stores, meat processing facilities, greenhouses, coffee roasting facilities, micro breweries, housing, justice centers, elder centers, and animal feeding and processing facilities.
In 2010, Chris began working solely with the Quapaw Nation in northeast Oklahoma under Chairman John Berrey. While at Quapaw, Chris oversaw all construction projects for the nation and began building the tribe's now multi-million dollar agricultural programs. Today, Chris works as an independent consultant with tribes and tribal organizations across the nation on economic development projects, agricultural endeavors and food sovereignty projects.