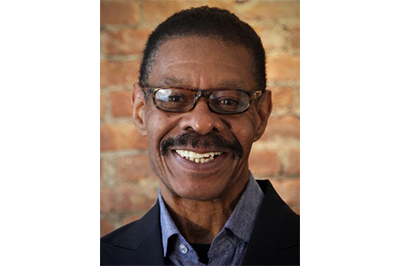 Clark Arrington
---
Pioneer

A trailblazer in cooperative finance, Clark finds innovative ways for worker-owned, social justice-minded businesses to raise capital and be profitable without sacrificing democratic control.

Educator and Mentor

Whether in the U.S. or Africa, Clark provides guidance and support to cooperators from all sectors, cultures and generations.

Activist

Clark advocates to build economic power for Black Americans by leveraging capital formation coupled with the cooperative model.
Add your name to the Hall of Fame's "Friends of Clark Arrington"
Show your appreciation for Clark's work by adding your name as a "Friend of Clark Arrington." Your name will appear on the Clark Arrington page of Heroes.coop and in the Hall of Fame Commemorative Program. The Hall of Fame will be held on October 7, 2021 at the National Press Club in Washington, DC.
---
Clark Arrington: Using the law to help workers
A bold visionary with a healthy dose of reliable pragmatism, Clark Arrington used his legal training to address capital formation issues for worker cooperatives. From developing standardized bylaws for worker cooperatives that established capital accounts to pioneering preferred stock offerings that raised capital while maintaining democratic control, Arrington's work has had a foundational influence on today's worker cooperatives.
Deeply committed to the Civil Rights Movement and economic democracy, Clark began his first alternative financing venture while in law school at Notre Dame bringing capital to minority-owned small businesses in South Bend, Indiana through the Minority Enterprise Small Business Investment Company (MESBIC). Upon graduation from college, a job at the Securities and Exchange Commission (SEC) expanded his understanding of capital formation and its regulation.
But it was economic development, not regulation that motivated Clark and he took a job at the Center for National Policy Review where he worked on creating community owned venture capital and loan funds. It was at CNPR where Clark's interest in capital formation would encounter the cooperative model. Clark was assigned to a project involving the Federation of Southern Cooperatives and the Minority People's Council on the Tennessee-Tombigbee Waterway, a grassroots community-based organization advocating for full participation of Black businesses and residents in a $2 billion public works project.
Following a stint in private practice, Clark joined The ICA Group as General Counsel providing legal services to an increasing number of worker-owned businesses seeking capital for expansion. Clark worked with a team to develop model bylaws that codified and elucidated the practice of internal capital accounts for worker-owned cooperatives, which today are used by worker cooperatives across the U.S.
He also tackled a problem that vexed Equal Exchange and other worker cooperatives: how to affordably raise capital for expansion without endangering the workers' control of the organization. Drawing upon his experience at the SEC and the Federation of Southern Cooperatives, Clark spearheaded the idea of offering non-voting equity shares to the public that allowed for growth while keeping the business true to its cooperative principles.
A consummate co-op educator, Clark has spent most of his professional life teaching courses related to cooperatives, business law, and community economic development at more than half a dozen institutions in the U.S. and abroad. Beginning with a teaching job immediately after college in Chicago, Clark went on to The University of Southern New Hampshire, The Open University of Tanzania; and Kampala International University-Dar es Salaam College.
In his current role at Seed Commons, Clark works to develop nonexploitive equity and debt financing that assures cooperative membership and member benefit are at the center of all legal and financial deals. As a member of The Working World's Director's Committee, and a veteran elder on staff, Clark is a valuable mentor and resource on cooperatives for his colleagues.
An innovator in cooperative finance, Clark has played a critical role in leveraging millions of dollars of new investment for social justice cooperatives. Clark's bold vision, reliable pragmatism, and tireless efforts are key to promoting and developing innovative financing structures that are sensitive to the cooperative principles of member ownership, control and benefit.
---
The Cooperative Hall of Fame is administered by the Cooperative Development Foundation (CDF), the 501(c)(3) affiliate of the National Cooperative Business Association CLUSA International (NCBA CLUSA). Nominations are received annually from the cooperative community, with the final selection made by the NCBA CLUSA Board of Directors on the recommendations of a selection committee of national cooperative leaders. The Cooperative Hall of Fame Gallery is on display in NCBA CLUSA's offices in Washington, DC and can also be visited online at www.heroes.coop.