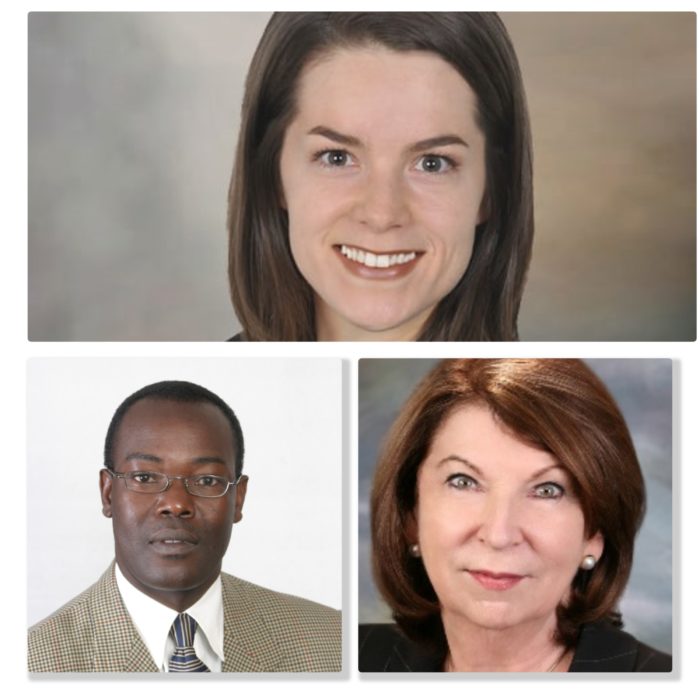 Tune in to WOL 1450 AM, 95.9 FM and WOL Live Stream, on May 13, 10:30 am EST, for Everything Co-op, hosted by Vernon Oakes. This week Vernon interviews Dr. Judith Hermanson, Director of the International Cooperative Research Group (ICRG) of the US Overseas Cooperative Development Council; Professor Isaac K. Nyamongo; and Leah M. Lucas, international development professional. Vernon and his guests will discuss the difference cooperatives have made in various countries around the world, and the upcoming Global Evidence Summit.
Dr. Judith Hermanson is a both a previously tenured professor of public administration at Northern Illinois University and leader in the international non-profit sector. At the ICRG she brings her expertise as an academic and scholar in combination with her deep knowledge of international development practice. Examples of her recent research include: PI on a recently completed multi-year, four country study, What Difference Do Cooperatives Make? She was a CO-I and recently published a peer reviewed article in Development Practice on Side Selling in the Malt Barley Value Chain in Ethiopia (2020). Other cooperative research areas include resilience, gender inclusion, access to finance, governance, and climate change. Dr. Hermanson holds a BA, from Smith College, and a PhD from The George Washington University.
Isaac K. Nyamongo currently serves as the Deputy Vice Chancellor of (Cooperative Development, Research and Innovation), at the Cooperative University of Kenya. He holds a PhD in Anthropology from the University of Florida, USA and has close to 30 years in teaching, research and consultancy. He has supervised and mentored more than 40 students both at Doctoral and Masters levels. Prof. Nyamongo has held research and training grants from many organizations. His research and training experience spans several countries within the Africa region. Prof. Nyamongo has more than 80 peer-reviewed publications in scientific journals. In addition, he has published books and book chapters. Further, he has held visiting Professor positions in the US as a Fulbright Scholar (2009-2010) and in South Africa where he was a Carnegie Mellon Fellow (2012). His current research focuses on empowering communities through cooperatives.
Leah M. Lucas is an international development professional with work experience spanning five continents and eight countries. Since 2010, she has worked with research organizations, United Nations and nongovernmental organizations, specializing in agriculture, food security and nutrition, rural economic livelihoods, social enterprise, gender, and humanitarian response. Through the World Food Prize Foundation's Fellowship Programs for young leaders in agriculture and food security, Lucas has worked with the International Crops Research Institute for the Semi-Arid Tropics (ICRISAT) in India, the USDA Economic Research Service (ERS) and the USDA Agricultural Research Service (ARS) in Washington DC. She was a 2015 Fulbright Scholar in Mozambique and a 2014 Davis Project for Peace Grant Recipient in Guatemala.