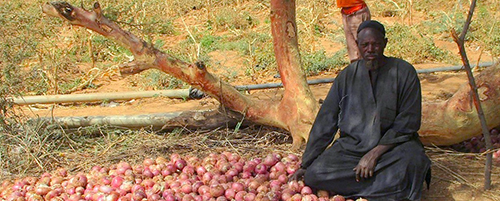 The World Bank Group will feature a panel discussion with recognized practitioners, including NCBA CLUSA's Director of Cooperative Development Rebecca Savoie, to discuss the Working With Smallholders handbook, as well as the new draft ISO Standard for the Professional Farmer Organization Guidelines (ISO/IWA29).
One of the core themes of the handbook is the development of smallholder farmer professionalism. IFC, through its membership of the multi-stakeholder Agribusiness Market Ecosystem Alliance (AMEA), is supporting a process to develop an International Organization for Standardization (ISO) standard that describes a professional smallholder farmer organization in an emerging market context.
The development and strengthening of smallholder supply chains is a key challenge for many agribusinesses– especially those working in the poorest and most fragile emerging market economies. The new Working with Smallholders handbook compiles innovative solutions to these challenges, incorporating case studies from across diverse regions and agribusiness sectors. The purpose of the handbook is to enable the development of more sustainable, resilient and productive supply chains for agribusinesses and to illustrate the substantial development impact.
Panelists
Rebecca Savoie, Director of Cooperative Development, NCBA CLUSA
Chris Brett, Lead Agribusiness Specialist, Agriculture Global Practice, the World Bank
Dieter Fischer, Senior Operations Officer, Agribusiness Advisory, IFC
Moderator
Alan Johnson, Lead Smallholder Supply Chains, Agribusiness Advisory, IFC
Also join us for our event on February 28th – A panel discussion with Fairtrade and McCormick on Sustainable Supply Chains. RSVP for Feb 28 Panel
Feb 27th, 2019, 12:30 PM - Feb 27th, 2019, 2:30 PM
World Bank Group Visitor Center