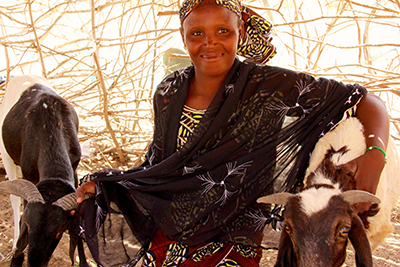 Voir ci-dessous pour la version française.
Habbanaye: Building Livestock Assets for Resilience
Tuesday, March 2, 2021
9:00-10:00 am EST/14:00-15:00 GMT
The National Cooperative Business Association CLUSA International (NCBA CLUSA) and the RISE II Sahel Collaboration and Communication activity invite you to join us for a series of webinars celebrating the impact and legacy of the U.S. Agency for International Development (USAID)-funded Resilience and Economic Growth in the Sahel-Enhanced Resilience (REGIS-ER) project.
This webinar series will highlight project impacts and pitfalls, key findings from the final evaluation and feature lessons learned and adaptations made over seven years of implementation. The discussion will engage staff, stakeholders, government partners and USAID to reflect on three elements critical to the project's success and its future sustainability: Habbanaye, Local Conventions and Citizen Working Groups.
Our second webinar in this closeout series will focus on Habbanayé, one of the flagship activities promoted by REGIS-ER. Habbanayé is a livestock asset-building activity that helps communities prepare for and recover from shocks and stressors, breaking the cycle of humanitarian crisis and response. The activity involves lending a female goat to a community member—usually women or vulnerable households. After one or more reproductive cycles, the animal is returned to its owner, but the recipient rears the offspring, which provide milk and meat for the household or, in the event of a shock, a source of income to meet family needs. The cycle continues as new animals are born, distributing the wealth of livestock throughout the community. During this webinar, our panelists will discuss the impact of Habbanayé on enhancing resilience by building sustainable social safety nets in Burkina Faso and Niger.
Register now to learn from one of the longest-running, multi-sectoral resilience activities in the Sahel. As USAID's flagship RISE I activity, REGIS-ER laid the foundation for the next five to ten years of sustained resilience investments and demonstrated what's possible when communities work together to build self-reliance and solve challenges.
This webinar will be conducted in French, with simultaneous English translation. Webinar resources will be available in both languages.
Moderated by
Abdourahmane Ndiaye
Mission Environmental Officer for Niger, Burkina Faso, Mauritania, Gambia and Chad
Acting REA for Sahel Regional Office
USAID Senegal
Panelists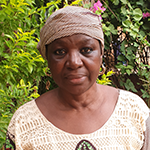 Aï Abarchi
Technical Director
REGIS-ER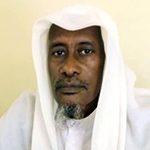 Moizou Abdoulwahid
Former National Livestock Specialist, Niger
REGIS-ER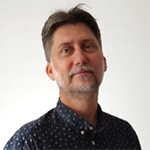 Stéphane Pil 
Independent Livestock Consultant
Coming soon
Local Conventions: A Strategy for Natural Resource Management and Conflict Reduction (English, with simultaneous French translation)
Thursday, March 11, 2021
9:00-10:00 am EST/14:00-15:00 GMT
Citizen Working Groups: Locally-Led Development and Institutional Capacity Building (French, with simultaneous English translation)
Thursday, March 25, 2021
10:00-11:30 am EDT/14:00-15:30 GMT
---
Habbanaye : Développer le cheptel pour la résilience
Mardi 2 mars 2021
9h-10h EST / 14h -15h GMT
La National Cooperative Business Association CLUSA International (NCBA CLUSA) et l'Activité pour la Collaboration et la Communication au Sahel du RISE II vous invitent à les rejoindre pour une série de webinaires célébrant l'impact et l'héritage de l'activité Résilience et Croissance Économique au Sahel – Résilience Renforcée (REGIS-ER) financé par l'Agence Américaine pour le Développement International (USAID).
Cette série de webinaires mettra en lumière les impacts et les défis de l'activité, les principales conclusions de l'évaluation finale et présentera les enseignements tirés et les adaptations apportées au cours des sept années de mise en œuvre. La discussion engagera le personnel de REGIS-ER, les parties prenantes, les partenaires gouvernementaux et l'USAID à réfléchir sur trois éléments essentiels relatifs à la réussite de l'activité et à sa durabilité future : le Habbanayé, les Conventions locales et les Groupes de Travail Citoyens.
Notre deuxième webinaire dans cette série de partage d'expériences se concentrera sur le Habbanayé, l'une des activités phares promues par REGIS-ER. Le Habbanayé est une activité de création d'actifs d'élevage qui aide les communautés à se préparer et à se remettre des chocs, brisant le cycle de crise humanitaire. L'activité consiste à prêter une chèvre à un membre de la communauté—généralement des femmes ou des ménages vulnérables. Une fois que l'animal emprunté a mis bas, il est rendu à son propriétaire, mais le bénéficiaire élève la progéniture qui fournit du lait et de la viande pour le ménage or, en cas de choc, une source de revenus pour satisfaire les besoins de la famille. Le cycle se poursuit à mesure que de nouveaux animaux sont nés, distribuant la richesse du bétail dans toute la communauté. Au cours de ce webinaire, nos panélistes discuteront de l'impact de Habbanayé sur le renforcement de la résilience en construisant des filets de sécurité sociale durables au Burkina Faso et au Niger.
Inscrivez-vous dès maintenant pour découvrir l'une des plus longues activités multisectorielles de résilience au Sahel. En tant qu'activité phare de l'USAID sous RISE I, REGIS-ER a jeté les bases pour les cinq à dix prochaines années d'investissements durables dans la résilience et a démontré les possibilités offertes par la collaboration entre les communautés pour renforcer l'autonomie et relever les défis.
Deux des quatre webinaires de cette série seront en anglais et deux seront en français, avec une option d'interprétation simultanée dans l'autre langue. Des documents de présentation en anglais et en français pourront être téléchargés pendant les webinaires.
Modérateur
Abdourahmane Ndiaye
Responsable de l'Environnement pour USAID dans les bureaux pays du Niger, du Burkina Faso, en Mauritanie, en Gambie et au Tchad
Conseiller Régional pour l'Environnement par intérim au Bureau Régional pour le Sahel
USAID Senegal
Panélistes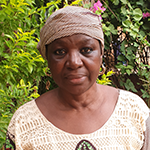 Aï Abarchi
Directeur technique
REGIS-ER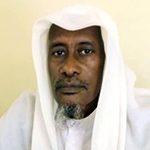 Moizou Abdoulwahid
Spécialiste en élevage
REGIS-ER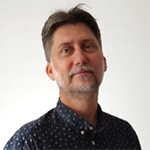 Stéphane Pil
Consultant indépendant en élevage
Prochainement
Les conventions locales : Une stratégie pour la gestion des ressources naturelles et la réduction des conflits (en anglais avec la traduction simultanée en français)
Jeudi 11 mars 2021
9h-10h EST / 14h-15h GMT
Les Groupes de Travail Citoyens : Développement piloté à l'échelle locale et le renforcement des capacités institutionnelles (en français avec la traduction simultanée en anglais)
Jeudi 25 mars 2021
10h-11h30 EST / 14h-15h30 GMT
---
Mar 02nd, 2021, 9:00 AM - Mar 02nd, 2021, 10:00 AM