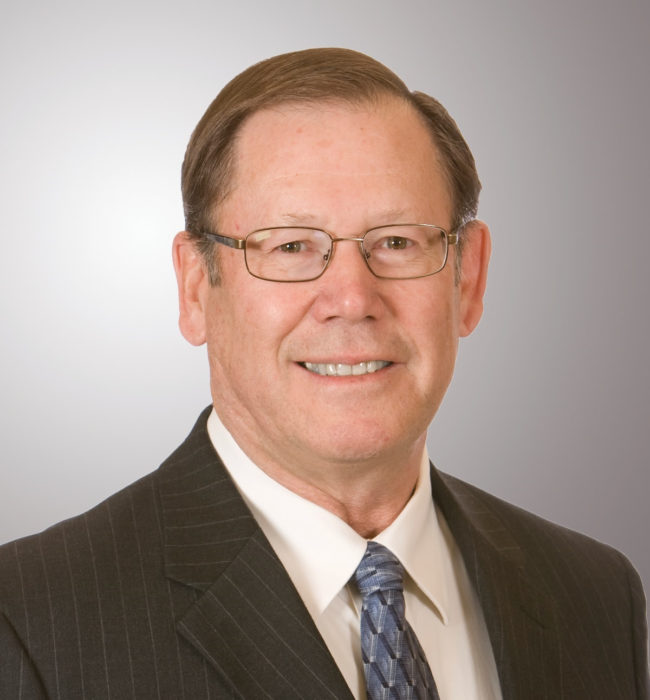 Everett Dobrinski, Chairman of CoBank and a 2020 Cooperative Hall of Fame inductee will appear on Everything Co-op on Thursday, April 16. A weekly exploration of the impact and potential of the cooperative business model, Everything Co-op aims to generate interest in and support for the cooperative movement.
Hosted by Vernon Oakes and conversational in format, the show is streamed live at worldcnews.com/listen-live every Thursday from 10:30-11:30 a.m. EDT. Everything Co-op also airs live in the Washington, D.C. Metropolitan Area on WOL 1450 AM—Radio One's premiere talk radio station.
Everett and Vernon will discuss his involvement in the Cooperative movement, and his plans for the future. As a third-generation grain and oilseed farmer, Everett recognized at an early age, the value of cooperatives in providing essential services that his family farm needed to compete in a global marketplace. His personal commitment and leadership within the cooperative sector are a testament to his belief that cooperatives empower farmers.
Everett became active in Verendrye Electric Cooperative eventually becoming Board Chair in 1990. He understood that the cooperative needed to attract commercial business, such as the Minot Air Force Base, in order to maintain affordable, high-quality electric service for all customer-owners. Catering to the local community's needs, Everett's guidance was instrumental in financing a new daycare and convenience store in the more rural parts of Verendrye's territory.
Everett is an advocate of cooperative education in the boardroom, schools and universities and the statehouse. He frequently educated members about cooperatives and championed the need for cooperative director education in other industry sectors. As an Advisory Board Member of the Quentin Burdick Center for Cooperatives at North Dakota State University, Everett provided valuable advice to develop curriculum about cooperatives for high school and college students. As a former member of the North Dakota House of Representatives, he championed political engagement and advocated on issues of cooperative taxation, retail wheeling, and territorial integrity.
Elected to the CoBank Board of Directors in 1999, Everett served as Board Chair from 2008 to 2018. His understanding that the mission of a dependable cooperative lender was to be there for customers during turbulent times, helped CoBank and the Farm Credit System weather the U.S. financial crisis in 2007-2008. His leadership enabled agricultural cooperatives to maintain access to credit. As the Chairman of CoBank and a board member of the Farm Credit Council, Everett played a key role in ensuring that Farmer Mac had enough capital to comply with the minimum regulatory capital requirements. CoBank and other Farm Credit System banks provided a $60 million investment to Farmer Mac when many commercial banks were unable to lend to each other. If it weren't for leaders like Everett, the Farm Credit System could have looked very differently today.
Listen to archived episodes—including NCBA CLUSA's centennial podcast series in partnership with Everything Co-op—at everything.coop.