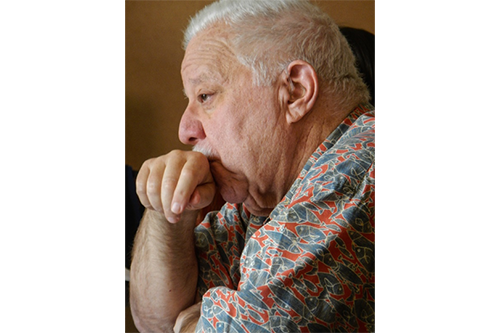 Tune in to WOL 1450 AM, 95.9 FM and WOL Live Stream, September 1, 10:30 am EDT, for Everything Co-op, hosted by Vernon Oakes. This week Everything Co-op posthumously honors Allan D. Gallant, leader in food cooperatives, and 2022 Cooperative Hall of Fame Inductee. Alan's son, Sam Gallant, and Stuart Reid, Executive Director of Food Cooperative Initiative, will pay tribute to Mr. Gallant.
Allan Gallant, former Blooming Prairie Foundationand Food Co-op Initiative Board Member, was a galvanizing leader in food cooperatives for more than 40 years. Allan served as CEO of the Alaska Commercial Company, secured the future of the Food Co-op Initiative, fought for equitable economic opportunities, and was a leader whose impact continues after his passing.
Deeply influenced by the civil rights movement and the riots after the assassination of Dr. Martin Luther King Jr., Allan merged ethical business strategies with community development at the Ford Foundation and launched the National Council for Equal Business Opportunities. He later created the Responsive Management Group to work with organizations and cooperatives in the food industry.
Allan became a powerhouse in organic food distribution and mentored young people passionate about agriculture and food co-ops. It was through his work with Puget Consumer Cooperative, now PCC Community Markets, that Allan got involved with the Blooming Prairie Warehouse in Iowa City, IA and its subsequent sale that provided $3 million to establish the Blooming Prairie Foundation for cooperative development. With Allan's help and guidance as an influential member of the Food Co-op 500 Task Force, the Blooming Prairie Foundation became a primary funder of the Food Co-op Initiative (FCI), where Allan served as founding director. Since FCI began its work in 2006, over 150 new food cooperatives have opened their doors, contributing over $180 million annually to the economy and supporting more than 1,600 jobs.
In 2019, Allan was awarded the Consumer Cooperative Management Association's Cooperative Service Award. This award is given in recognition of dedicated leadership and exemplary service to a cooperative or cooperatives. Allan, who passed away at age 87 on July 24, 2021, will always be remembered for his commitment to food cooperatives and the communities they serve.