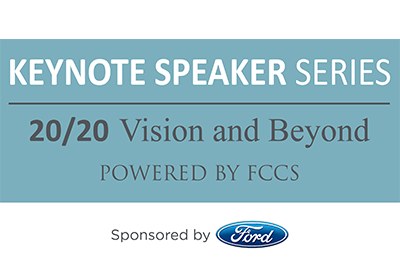 To tackle today's challenges, you must operate differently, lead differently and think differently. The National Cooperative Business Association CLUSA International (NCBA CLUSA) is pleased to support the 20/20 Vision and Beyond Keynote Speaker Series offered through our associate member FCC Services to help you meet the complex new challenges of 2020.
The lineup of speakers is diverse by design, allowing each person in your organization to find one or more webinars to participate in. Join us to shape your vision and strategy for 2020 and beyond.
With trust, individuals and organizations can enjoy greater creativity, productivity, freedom and results. In next week's installment of the 20/20 Vision and Beyond Keynote Speaker Series, global trust expert David Horsager reveals how top leaders and organizations have an opportunity to build trust during this time of crisis and recovery.
Join FCC Services next Tuesday, September 22, from 1-2 pm MST for "Building Trust in Crisis and Recovery." Horsager is CEO of Trust Edge Leadership Institute, author of The Trust Edge and director of one of the nation's foremost trust studies: The Trust Outlook™. His work has been featured in prominent publications such as Fast Company, Forbes and The Wall Street Journal.
Watch the preview below!