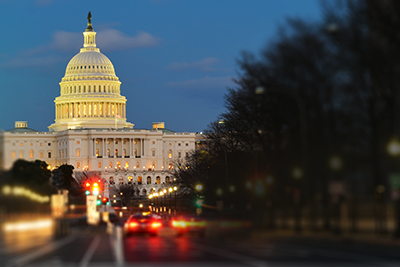 On Friday, the House Appropriations Subcommittee on Agriculture, Rural Development, Food and Drug Administration and Related Agencies favorably reported a funding bill that would maintain $5.8 million for the Rural Cooperative Development Grant (RCDG) program.
The bill provides a total allocation of $28.6 million to rural cooperative development grant programs, which also include the Value-Added Producer Grant, Socially Disadvantaged Group Grant, and Appropriate Technology Transfer for Rural Areas program. The $2 million increase from FY21 levels is allocated to Value-Added Producer Grants.
While this proposal is not in line with NCBA CLUSA's request to fully fund the suite of Rural Cooperative Development Grant programs at $40 million, including no less than $15 million for RCDG technical assistance grants, this funding bill is important in that it rejects the proposed $3 million in funding cuts in the FY22 President's Budget Request.
The FY22 bill also includes important provisions for international cooperative development through the U.S. Department of Agriculture (USDA)'s Foreign Agriculture Service. From the subcommittee press release, it "provides $2 billion for international food aid and to promote U.S. agricultural exports overseas. This includes $1.74 billion for Food for Peace grants and $245 million for the McGovern-Dole International Food for Education and Child Nutrition program. In 2020, these programs, which work to reduce famine and increase food security overseas, provided food assistance to 15 countries."
Overall, the bill provides $26.55 billion to programs under its jurisdiction—a ten percent increase from FY21.
The bill will be considered by the full House Appropriations Committee and, later, by the full House of Representatives. Meanwhile, the Senate will release its own appropriations bill and ultimately compromise the legislation with the House version.