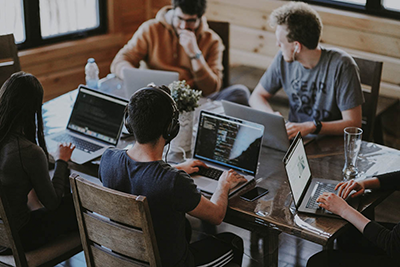 The Global Commission on the Future of Work, set up by the International Labour Organisation (ILO), recently released its final report entitled Work for a Brighter Future, examining how we can achieve a better future of work for all at a time of global challenges.
"The Commission's report recognizes that business models must be aligned with a human-centered agenda, and this is exactly what the cooperative business model provides by putting people before profit," Ariel Guarco, president of the International Cooperative Alliance, said in response to the report.
"As people-centered enterprises characterized by democratic control, prioritizing human development and social justice within the workplace, cooperatives are key actors in achieving the actions proposed. Cooperatives enable communities to own and govern joint economic tools to solve their most central needs (production, employment, housing, health, education, credit, insurance, etc.) through democratic ownership and participation, thus generating inclusive and sustainable growth, and leaving no one behind," Guarco added.
The ICA welcomes the report's call on governments to commit to a human-centered agenda and the implementation of the Universal Labour Guarantee that protects fundamental workers' rights, secures an adequate living wage, and safeguards workplaces promoting equality. The cooperative movement has already committed to these goals through the ILO Promotion of Cooperatives Recommendation, 2002 (no. 193) and through recently approving the ICA Declaration on Decent Work and Against Harassment, in which the ICA commits itself to "respect, promote and act diligently to support the fundamental tenets of decent work."
Additionally, the ICA is pleased to see that, in line with the ILO Promotion of Cooperatives Recommendation, 2002 (no. 193) and the ILO Transition from Informal to Formal Economy Recommendation, 2015 (no. 204), the Commission's report further reiterates how workers in the informal economy "have often improved their situation through organizing, working together with cooperatives and community-based organizations."
Through cooperatives, self-employed workers, producers and entrepreneurs in the informal economy can transition from the informal to the formal economy and, therefore, considerably raise their income and competitiveness by accessing services which were not available to them due to the small size of their business and lack of applicable formal arrangements.
As a global actor that employs almost 10 percent of the total world employed population, the ICA calls on all ILO constituents to recognize the key role of cooperatives in achieving a decent, human-centered working agenda within the proposed Declaration on the Future of Work.