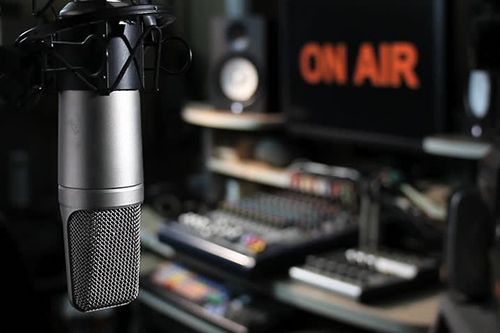 Beginning with a kickoff interview on POTUS Politics, NCBA CLUSA president and CEO Doug O'Brien has been promoting National Co-op Month and the "major transformation" cooperatives could bring to the future of work during a series of recent media appearances.
On POTUS Politics, a Sirius XM Radio channel featuring unbiased political discussion, O'Brien and host Tim Farley discussed the recent passage of the Main Street Employee Ownership Act and how it removes longstanding roadblocks to capital access for worker cooperatives—critical as baby boomers retire, leaving the future of half of America's small businesses and the communities they serve uncertain.
Championed by Sen. Kirsten Gillibrand, the bipartisan act ensures worker co-ops and are eligible for Small Business Administration loans and sets up a technical assistance network to guide transitions.
"We think it's a huge opportunity for these workers to take ownership and control of these small businesses," O'Brien said. Listen to excerpts from the full interview here.
On Everyday MBA with Kevin Craine, O'Brien got to the heart of why worker co-ops should be a top consideration as businesses look to transition in the coming decade: because they're owned by employees, they're "more likely to make choices that reflect the values of the community" rather than outside investors.
When business owners retire without a succession plan, their firms often face closure or buyout—a potential blow to the entire community, not just the business and its employees.
The business model also addresses the insecurity many people feel in their workplaces as benefits dwindle and wage inequality grows, O'Brien said. And not only do worker cooperatives provide economic stability, but they also offer an opportunity to "be part of something meaningful," he added.
With recent legislation like the Main Street Employee Ownership Act, there's momentum in the worker co-op sector. It's a first step toward a policy environment where transitioning to a worker co-op is a "real, viable choice," O'Brien said. "This legislation makes it easier for people who want to buy and convert into a worker-owned co-op to access capital."
Listen to the full Everyday MBA interview here or catch it on air Saturday, October 20.
O'Brien was also recently interviewed by WGN in Chicago, KRLD-AM in Dallas/Ft. Worth and WABE-FM, an NPR affiliate in Atlanta. He also appeared on the Colorado Agriculture News Network, Onward Nation, School for Startups Radio and the Lorne Epstein Show. As more audio clips become available in the coming weeks, we'll share them in Co-op Weekly.