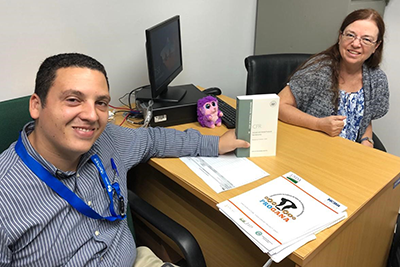 Complying with food safety standards is not about checking off a list, but instead about changing habits and building what experts call a "culture of food safety."
In the U.S., all imported meat and poultry products that are determined by the Food Safety Inspection Service (FSIS) to fully comply with U.S. law and regulatory requirements are typically permitted entry to the U.S. market without further conditions.
In situations where a foreign food safety inspection system provides the same level of public health protection as the U.S. system for a particular meat or poultry product, the FSIS may determine that foreign food safety system is equivalent to relevant U.S. requirements. If equivalence applies, imported meat and poultry products are permitted into the U.S. An equivalence determination is made by FSIS after in-depth scientific and regulatory analysis of the foreign country's system.
Dominican Republic is currently seeking the reinstatement of equivalence and, with it, the ability to export beef to U.S. territories. For this to become a reality, food safety inspection systems in Dominican Republic must be equivalent with those in the U.S. In order to guide the process, NCBA CLUSA's U.S. Department of Agriculture (USDA)-funded Safe Agriculture/Food Export (SAFE) Project has partnered with Texas A&M University's (TAMU) Borlaug Institute to facilitate experts in food safety and U.S. sanitary standards to accompany both the government and the beef processing plants in the equivalence process.
One of these experts is Rori Aaron, a veterinarian who previously worked for the U.S. federal government at FSIS and has more than a decade of experience doing international audits. Now, as a TAMU subcontractor, she is bringing her expertise to the Dominican Republic to help reinstate equivalence to export beef to U.S. territories.
"It's a long process. It's a very difficult process and it takes time. But they [Dominican CCA] are working on each piece that becomes a part of equivalence. Equivalence is different than being 'the same as,'" Aaron said. "Equivalence means that you can take a different route as long as you all get to the same conclusion and, of course, our conclusion is a safe and quality food product, in this case a beef product that meets all the standards of Dominican Republic and all the standards of FSIS."
Aaron's first trip to the Dominican Republic was in Fall 2017. Since then, she and Steve McDermott, another food safety specialist, have been working periodically with several beef processing plants as well as the government inspection service to gain a better understanding of the current system and to guide them on how to present their improved food safety inspection system to FSIS in the near future. Aaron and McDermott assist in document drafting, regulations on the physical handling of animals, verification of programs, and more.
"When I first came to Dominican Republic, I noticed that the systems had not caught up with the Sanitation Standard Operating Procedure (SSOP) and Hazards Analysis and Critical Control Points (HACCP) programs used now in the U.S. The biggest obstacle I saw in the beginning was the need for a cultural change and acknowledged that it is a very difficult step."
Recently, Aaron and McDermott concluded another visit in which they worked specifically with inspection personnel in the establishments on the verification procedures. This means looking at what the processing plant does and ensuring that it follows both Dominican and U.S. standards. The TAMU consultants also work to ensure that the types of records and the organization of those records by the inspection service is easy to present to a FSIS auditor when the time comes.
In order to guide the process during their visits, Aaron and McDermott have been conducting reinforcement trainings meant to clarify procedures and highlight current weaknesses of the Dominican system. Aaron emphasized that changes must happen not only within the meat processing plants, but also in the way the government inspectors oversee the plants.