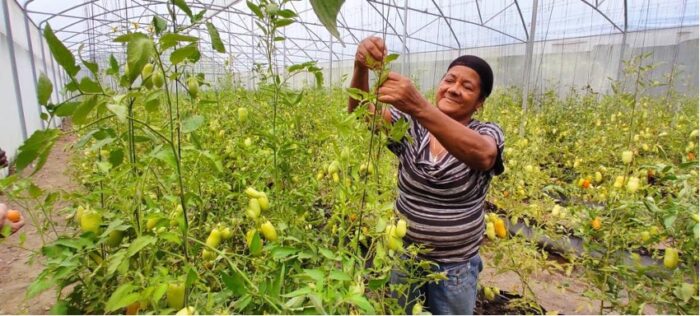 A group of determined women embarked on an inspiring agricultural journey in the rural community of La China, nestled near Francisco Alberto Caamaño Deñó in Azua. With a deep connection to the land, they recognized the potential of greenhouse cultivation as a means of empowerment and self-sufficiency, aiming to improve their livelihoods and contribute to their community's development.
These determined women are integral members of the Association Clemente Melo (ASOCLEM), a leading association in Las Charcas with a multifaceted focus on reforestation, agroforestry, and water preservation. Together, they form a formidable force working towards a greener, more sustainable future for their region. Access to water was a vital challenge they confronted, but their resolve was unwavering. They laboriously set up water pipes and irrigation systems through teamwork and sweat, displaying their commitment to the project.
Their early greenhouse attempts faced low tomato production due to excessive chemical usage, leading to soil degradation and crop health decline. Adding to their woes, a Tomato Spotted Wilt Virus (TSWB) outbreak struck, a formidable threat to tomato crops that often results in distorted, unmarketable crops, threatening their project's viability.
Funded by the U.S. Agency for International Development (USAID), The Resilient Agriculture Activity (RAA) provided essential support in their time of need. The RAA collaborated with the group to create a comprehensive assistance plan, including eradicating infected crops, fumigating the greenhouse, and transitioning to organic tomato cultivation.
Guided by their dedicated extension agent, these farmers embraced organic farming practices. They learned natural pest control, composting for soil enrichment, and the importance of crop rotation. The RAA's contribution to high-quality organic tomato seeds set the stage for their eco-friendly farming journey.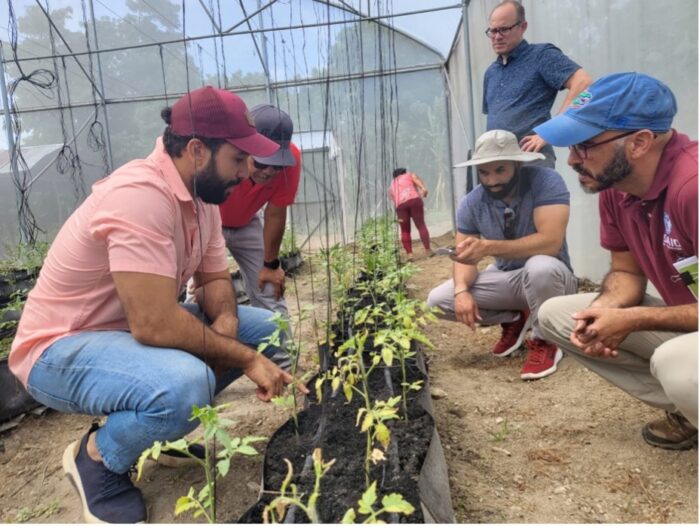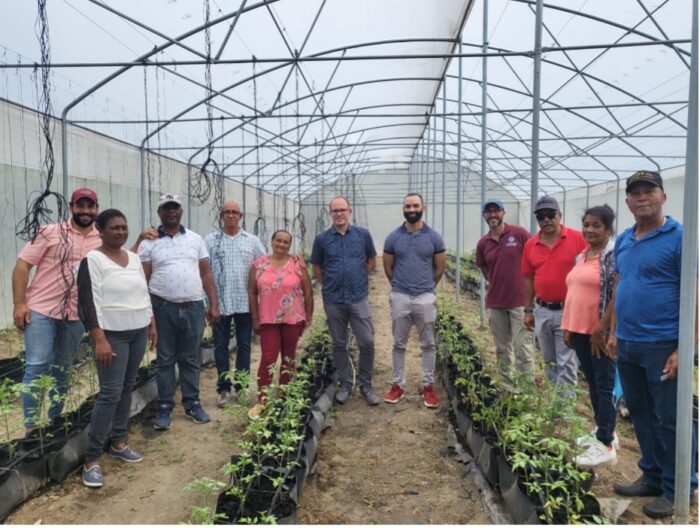 In a matter of months, La China Greenhouse underwent a remarkable transformation. Their once struggling, chemically dependent crops were replaced by thriving, organic tomato plants. This change resulted in healthier crops, the community's spirit, and a sense of accomplishment.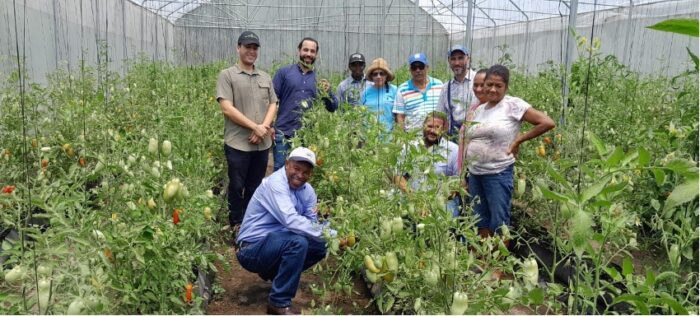 Their organic tomatoes debuted at a local fair, garnering attention and recognition for their quality and sustainable methods. La China Greenhouse has recovered and become a shining example of thriving, environmentally conscious agriculture.
This greenhouse is also a valuable Farmer Field School for the Resilient Agriculture Activity (RAA), identified by the code B-03. Through this initiative, the knowledge and experiences gained from the project contribute to broader agricultural learning and innovation, benefiting the local community and sharing insights with others involved in similar endeavors under the RAA's umbrella.
This journey from adversity to triumph highlighted the power of community resilience, external support, and commitment to sustainable, organic agriculture. It demonstrated how a determined group could quickly overcome challenges, transform their approach, and achieve remarkable results.