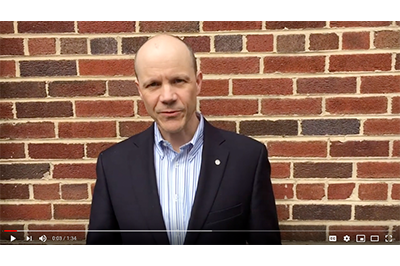 In a new video message to the cooperative community, NCBA CLUSA president and CEO Doug O'Brien extends appreciation to individuals working on the frontlines of the COVID-19 pandemic, including the financial institutions, food co-ops and utility co-ops that are "ensuring access to critical goods and services" right now.
O'Brien also provides an update on NCBA CLUSA's current advocacy work, as the association works to make sure that co-ops are not only eligible for federal disaster assistance, but are equipped with the "technical assistance and understanding they need to access these loans."
Looking for more information on applying for federal disaster assistance? Register for our April 1 webinar on demystifying the Small Business Administration's Economic Injury Disaster Loans.